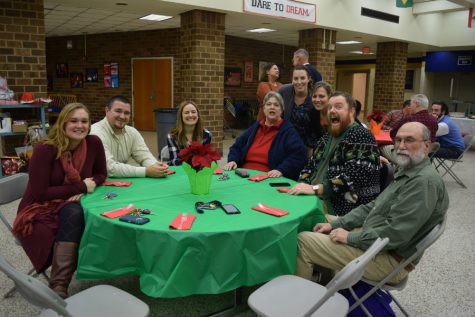 Ashley Manheim and Mrs. Jackie Tully
December 15, 2016
Filed under News from the Classroom
On Wednesday, December 14, 2016, Midlothian's hardworking faculty and staff took time out of their busy schedules to gather in the Closed Commons for the annual Faculty Holiday Luncheon. After enjoying a delicious lunch, the fun festivities began. Mr. Thomasson won the Tacky Sweater contest with a c...