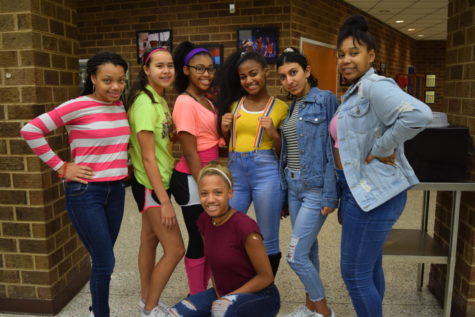 Erin Junkmann, Midlo Scoop Staff

October 5, 2018
On Thursday, October 4, 2018, the students at Midlothian High School jumped through a time machine back to the 1980's to celebrate the fourth day of spirit week. Neon jackets, shoulder pads, and ripped tights filled the hallways of Midlo, as students rocked their finest '80's wear for Throwback Thu...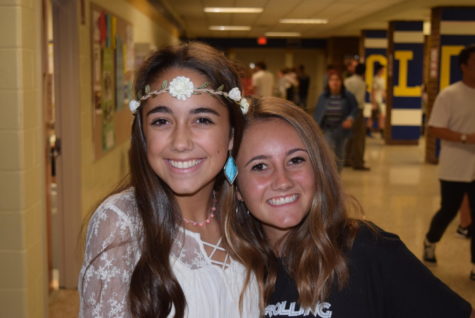 Merrill Livingston, Midlo Scoop Staff

October 13, 2017
On October 12th, 2017, each grade level went back to the 50's, 60's 70's and 80's in Throwback Thursday. The fourth day of spirit week commenced when freshmen dressed as neon, pop, hip people from the 80's, while the sophomores dressed as disco dancers from the 70's. Then came the juniors, who gro...