Baseball hopes to pull off the playoff upset against Mills Godwin
Boys' Baseball will play their third game of the postseason against the number one seeded Eagles at Godwin High School on May 30. In their previous matchup, they went to Highland Springs High School and handled the Springers by a score of 12-2 in the quarterfinals. However, the Trojans are prepare to battle a Godwin team that currently not only has a home record of 13-1 on the season, but has a 3-0 record against dominion region opponents this year.
The Trojans have been on a roller coaster ride during this spring season. After starting the season undefeated during seven games, they would subsequently go on seven game losing streak that lasted from April to early May.
However, as Midlothian reached the concluding moments of the season, they have played relatively similar offensively and defensively in contrast to the beginning stages of this season. According to Trojans' coaching, their players just started to generate more opportunities to score over the course of their four game winning streak.
"When teams go through losing streaks, sometimes that team had to remind themselves what was working consistently before their losing skid," Assistant Lee Coleman said. "In our last four games, we just finally started to earn runs more frequently against our opponents and finally started to get into a rhythm on both ends."
The Eagles are game removed from beating the Clover Hill Cavaliers 5-4 during the quarterfinal round. After being down 4-3 early, Mills Godwin used two game winning runs in the 5th and 6th inning after not being able to earn runs with runners in scoring position.
On top of that, during this season, Godwin's pitching during the final three innings to closeout the game has been a key formula for success; thus being the reason why they are 18-3 with the number one seed in Region 5C. According to Coach Chambers, the Trojans will look to be aggressive offensively and get out to an early lead against an Eagles team with quality pitching.
"In order to compete with this Godwin team, you have to apply pressure on the early offensively," Coach Chambers said. "We just simply have to play our game and find a way to control this contest without falling into the trap of not playing aggressive in the first couple of innings.
The Trojans and Eagles will meet for the second time during this spring season. On May 15, the Eagles handled the Trojans on the road by a score of 13-0 to improve to 17-2 on the year, while dropping Trojans to 8-9-1 before Midlothian went on a four game winning streak.
However, the Eagles will also look to bounce back from getting embarrassed in the quarterfinals last year against Midlothian; losing 5-1 after allowing three earned runs at the top of the 5th. Despite the Trojans winning in the playoffs last year, Trojans' coaching acknowledged that this clearly isn't the same team and will continue to play with a chip on their shoulder regardless of who they play during this postseason run.
"This Godwin team has shown noticeable improvement with their pitching and hitting in comparison to the last time we played them," Coach Coleman said. "Our team has chip on their shoulder and is afraid of any competition that's thrown their way. We are confident in ourselves that we can handle this Godwin team through our pitching and hitting and maintain our winning streak through the final games of this playoff bracket."
About the Writer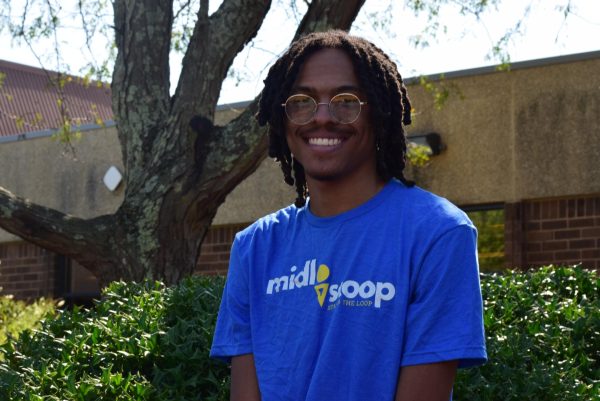 Huntur Brockenbrough, Sports Editor
Class of 2024

Huntur Brockenbrough has been on staff for three years and is a sports writer this year. Outside of school, he enjoys watching sports/tv,...