Soccer seeks to continue their playoff hunt against the Bulldogs
Varsity Boys Soccer Preview
Boys' Varsity Soccer is seeking their eighth victory of the season against the George Wythe Bulldogs on May 11. At Cosby High School, the Trojans suffered a 3-1 loss against the Cosby Titans; thus dropping to 7-4-1 on the season. On the other hand, the Bulldogs are game removed from losing to the Manchester Lancers by a score of 7-2; giving them a 6-3 on the spring season.
Despite their loss, the Trojans since April 20 have been performing at an extremely high level with a record of 4-1-1 in their last six games. A large part of this improvement has to do with the anchors of this team defensively, Connor Reid and Shane Loucks, doing a better job of limiting scoring opportunities in the box. This has given Midlothian chances in the counter attack where they can find attackers like Lance Yeboah out on the wing for scoring opportunities on the opposite end.
However, The Trojans battled in a tie against the Clover Hill Cavaliers and a game that the Titans took over on the home field. Because of their recent struggles Coach Garza is looking to make the adjustment of covering the sidelines defensively while attacking the middle of the field offensively.
"Over our past two games we haven't created many plays in the midfield; while also not doing good job of covering the outside areas of the field defensively," Assistant Coach Bob Crumpler said. "This gave Cosby and Clover Hill more than enough chances to attempt through balls on our defense which is eventually leading to crosses towards the goal."
This'll be the only match that the Bulldogs and Trojans will play during regular season action as the playoffs are approaching. Even though George Wythe is undefeated against non-regional opponents, they have struggled against dominion region opponents with an overall record of 2-3. Meanwhile, the Trojans have played all but one game against a regional opponent this year having a 6-4-1 record with a goal differential of +18.
"As the playoffs approach, I am continuing to employ different lineups and tactics that will put this team in the best position to succeed in the postseason," Coach Garza said. "There are four games left on the season with tough matchups on the road and at home, we have to stay focused and committed to the gameplan heading into the playoffs."
About the Contributors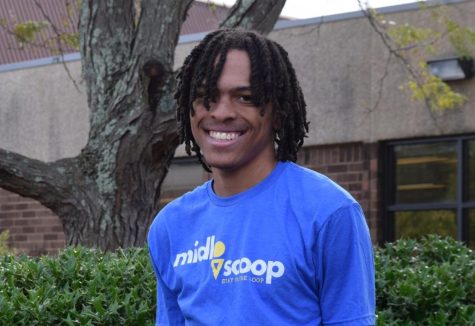 Huntur Brockenbrough, Sports Writer
Huntur Brockenbrough, Class of 2024

Huntur Brockenbrough has been on staff for two years and is a sports writer this year. Outside of school, he enjoys...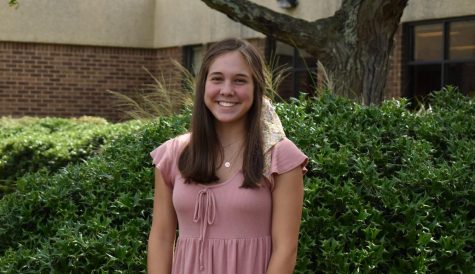 Lauren Cassano, Photo Editor
Lauren Cassano, Class of 2022

This year, senior Lauren Cassano is celebrating her fourth year on staff.  She is Midlo Scoop's designated photographer,...