Basketball heads to Powhatan as they search for a sweep
Varsity Boys Basketball Preview
Varsity Basketball aims to end their losing streak in this upcoming game against Powhatan High School. After winning four straight games in the months of December and January, Midlothian lost their next three games to James River, L.C Bird, and Manchester. On the other hand, Powhatan Basketball has been massively inconsistent this season, with just six wins against nine losses. They are looking for their sixth win of the season after a victory against the George Wythe Bulldogs, 72-53.
Varsity Basketball is at work to fix their problems in time to qualify for the playoffs. One major issue came took place in their 55-74 loss to L.C Bird: turnovers. Since turnovers can give an advantage in the blink of an eye, limiting them will be an important factor for Midlothian.
"During practice this week we've been actively tightening up the turnovers. In our recent games against LC Bird, and Manchester the turnovers were a massive problem and one of the main reasons why we lost," Coach Jarhon Giddings said.
Even though Midlothian has turned the ball over frequently, that hasn't been their only problem. Midlothian's defense has been unable to limit scoring, especially against bigger front courts in the paint. This issue occurred in their games against James River and LC Bird.
"George and I have been struggling to defend the paint against LC Bird's and James River's  bigs," Senior Connor Reid said.  "When we start playing good defense in the paint, it'll open up more things for our offense in transition."
With playoffs approaching, Midlothian's morale will have to be maximized in order for them to be successful in the postseason. Unfortunately, they have just went through three tough losses. Nonetheless, Coach Giddings has his team physically and mentally prepared for the challenges that'll come their way.
"This group hasn't lost any confidence despite being on a losing streak," Coach Jarhon Giddings said, "As long as we stick to the game plan and play as a collective unit, we can reach our potential as we head towards the playoffs."
About the Writer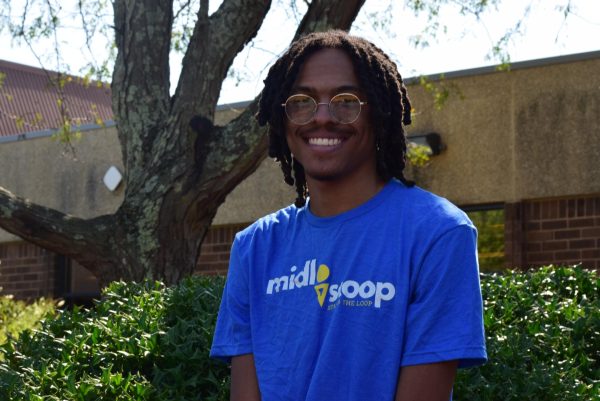 Huntur Brockenbrough, Sports Editor
Class of 2024

Huntur Brockenbrough has been on staff for three years and is a sports writer this year. Outside of school, he enjoys watching sports/tv,...