Teenagers see the impact of the minimum wage increase
Minimum wage increase takes effect on May 1, 2021
For the first time in 12 years, the minimum wage in Virginia has increased. On May 1, 2021, the minimum wage officially went from $7.25 to $9.50 an hour. Since many high school students work jobs with minimum wage, the increase of the minimum wage has led them to have larger paychecks as well as creating controversy amongst employees.   
Some students are against the change of the minimum wage. Midlo sophomore and Once Upon a Child employee, Madison Garcia, says that "I don't really agree with it. I think minimum wage should have stayed $7.25. It's going to affect those who make above minimum wage, and it just wasn't a good idea overall." Critics agree that raising the minimum wage will increase the cost of goods and services. While others, including Economics and Personal Finance teacher Ms. Monica Van Arsdale, say that, "an increase in minimum wage could cause a more competitive labor market because businesses are not going to be able to afford as many employees as they had previously." Furthermore, the increase of minimum wage for all workers gives raises to new workers. Lily DeBruycker, former Which Wich worker, describes the increase as "annoying that I'm getting equal pay with new employees when I've been working there for almost 2 years." 
Other people in the Midlo community are proponents of the minimum wage increase, and think the raise "is a good thing for our Country" said Marketing and Business teacher, Ms. Carolyn Manheim. Sophomore Ben Gozzi, an i9 employee, agreed that "the wage increase is awesome. It can help older individuals with full-time jobs earn a more sustainable income." As inflation has increased over time, the minimum wage has not kept up. This means that in relation to prices, a minimum wage job will earn workers less money. For many workers, the previous minimum wage was not enough to buy basic necessities.  Sophomore Caroline Grabill shares that "even minimum wage workers deserve to earn enough to live." 
Still more changes are coming for workers. In January 01, 2022, the minimum wage is expected to rise to $11 an hour. Because of this, transitions will occur in the economy as Virginia adjusts to the new market. These economic modifications provide a great learning experience for young workers. 
Leave a Comment
About the Writer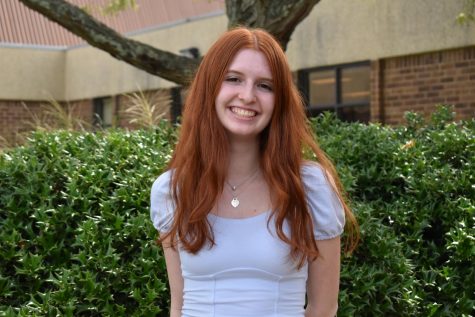 Quinn Downing, Editor-in-Chief
Quinn Downing, Editor-in-Chief, Class of 2023