Theaters Morph into Escape Rooms Across the Country
Escape Room: Movie Review
Hang on for a minute...we're trying to find some more stories you might like.
On January 4, 2019, Escape Room entered movie theaters, causing horror lovers, thrill-seekers, and mystery enthusiasts to rush to theaters. The film follows the journey of six individuals with dark pasts who desperately chase a $10,000 reward, attacking a series of puzzles to exit each room.  Zoey (Taylor Russell), Ben (Logan Miller), Jason (Jay Ellis), Amanda (Deborah Ann Woll), Mike (Tyler Labine), and Danny (Nik Dodani) all meet in a waiting room and commence small talk as they wait for the game to begin, until they realize they are already playing it. As each puzzle imposes life-threatening consequences to each individual, the players begin to understand that the chances are slim that they will survive. They establish that fending for themselves is the only way to finish the escape room, as they discover only one will come out alive. 
As of January 25, 2019, Escape Room has earned nearly $48 million in the United States, totaling a worldwide gross of $76.4 million, while still progressively increasing. Receiving a 55% rating from Rotten Tomatoes, and a 49% rating from Metacritic, Escape Room has received both negative and positive reviews, with an 87% success with Google users.
Senior Justin Hawkins had eagerly anticipated the arrival of Escape Room in theaters. His overall opinion of the movie was positive, commenting that the movie is "so suspenseful. It left me feeling bewildered. The end was such a twist, but I won't give away any spoilers." Senior Jaysa Estep also enjoyed the movie, stating, "I love horror movies. Escape Room was the perfect combination of horror and drama. I loved the ending. I totally did not see it coming. I would definitely recommend it to anyone that has yet to see it and enjoys thrills." Escape Room came out only three weeks ago and is proving to be a suspense lover's favorite.
About the Contributors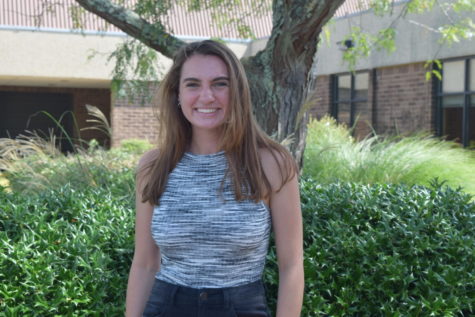 Carrie Rowley, Midlo Scoop Staff