Hop Into Spring With Light Recipes
Spring has come! Now that the weather is nice, enjoy these spring recipes with family and friends.
Ingredients:
1 package white cake mix (regular size)

1-1/4 cups water

2 eggs

1/4 cup canola oil

2 packages (10 ounces each) frozen sweetened sliced strawberries, thawed

2 packages (3 ounces each) strawberry gelatin

1 carton (12 ounces) frozen whipped topping, thawed, divided

Fresh strawberries, optional
Directions:
In a large bowl, combine the cake mix, water, eggs and oil; beat on low speed for 30 seconds. Beat on medium for 2 minutes.

Pour into two greased and floured 9-in. round baking pans. Bake at 350° for 25-35 minutes or until a toothpick inserted in the center comes out clean. Cool for 10 minutes; remove from pans to wire racks to cool completely.

Using a serrated knife, level tops of cakes if necessary. Return layers, top side up, to two clean 9-in. round baking pans. Pierce cakes with a meat fork or wooden skewer at 1/2-in. intervals.

Drain juice from strawberries into a 2-cup measuring cup; refrigerate berries. Add water to juice to measure 2 cups; pour into a small saucepan. Bring to a boil; stir in gelatin until dissolved. Chill for 30 minutes. Gently spoon over each cake layer. Chill for 2-3 hours.

Dip bottom of one pan in warm water for 10 seconds. Invert cake onto a serving platter. Top with reserved strawberries and 1 cup whipped topping. Place second cake layer over topping.

Frost cake with remaining whipped topping. Chill for at least 1 hour. Serve with fresh berries if desired. Refrigerate leftovers.
Ingredients:
1 package (8 ounces) cream cheese, softened

1 cup (8 ounces) sour cream

1/3 cup sugar

2 teaspoons vanilla extract

2 pounds seedless red grapes

2 pounds seedless green grapes

3 tablespoons brown sugar

3 tablespoons chopped pecans
Directions:
In a large bowl, beat the cream cheese, sour cream, sugar and vanilla until blended. Add grapes and toss to coat.

Transfer to a serving bowl. Cover and refrigerate until serving. Sprinkle with brown sugar and pecans just before serving.
Ingredients:
3 pounds small red potatoes, halved

1 carton (12 ounces) refrigerated tzatziki sauce

2 celery ribs, thinly sliced

1/2 cup plain Greek yogurt

2 green onions, chopped

2 tablespoons snipped fresh dill

2 tablespoons minced fresh parsley

1/2 teaspoon salt

1/4 teaspoon celery salt

1/4 teaspoon pepper

1 tablespoon minced fresh mint, optional
Directions:
Place potatoes in a Dutch oven; add water to cover. Bring to a boil. Reduce heat; cook, uncovered, until tender, 10-15 minutes. Drain and place in a large bowl. Refrigerate, covered, until chilled.

In a small bowl, mix tzatziki sauce, celery, yogurt, green onions, dill, parsley, salt, celery salt, pepper and, if desired, mint. Spoon over potatoes; toss to coat.
Ingredients:
1 package (3.4 ounces) instant vanilla pudding mix

2 cups cold milk

2 cups whipped topping

1 cup miniature semisweet chocolate chips

24 whole graham crackers, halved
Directions:
Mix pudding and milk according to package directions; refrigerate until set. Fold in whipped topping and chocolate chips.

Place 24 graham cracker halves on a baking sheet; top each with about 3 tablespoons filling. Place another graham cracker half on top. Wrap individually in plastic; freeze for 1 hour or until firm. Serve sandwiches frozen.
Ingredients:
3/4 cup all-purpose flour

3/4 cup cornmeal

3 teaspoons baking powder

1 tablespoon sugar

1 teaspoon salt

2 large eggs, separated

1 cup 2% milk

3 tablespoons butter, melted

1/2 cup shredded cheddar cheese

6 tablespoons mayonnaise

12 bacon strips, cooked and drained

2 small tomatoes, sliced

6 lettuce leaves

Salt and pepper to taste
Directions:
Preheat waffle maker. Whisk together first five ingredients. In another bowl, whisk egg yolks, milk and butter. Stir into dry ingredients just until moistened. Stir in cheese.

In a separate bowl, beat egg whites until stiff but not dry. Fold into batter. Drop 1 heaping tablespoon of batter in the center of each waffle iron quadrant; bake according to manufacturer's directions until golden brown, about 5 minutes. Cool on wire rack. Repeat with remaining batter.

Spread mayonnaise evenly over half of the waffle pieces; top with bacon, tomatoes, lettuce, seasonings and remaining waffle pieces to make sliders. Serve immediately.
For more recipes like these visit here.
About the Writers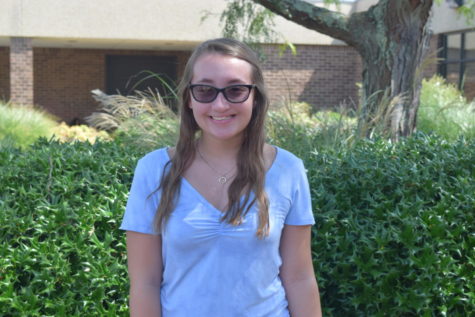 Sarah Moskovitz, Midlo Scoop Staff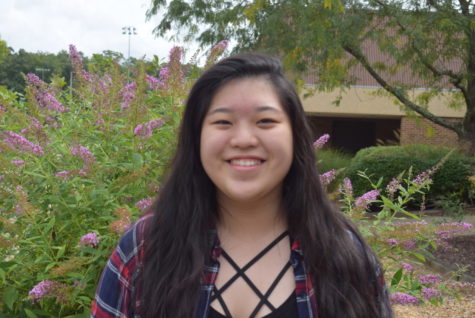 Anna Chen, Midlo Scoop Staff