Accolades for Accountability
On Friday, May 4, 2018, Midlo students, whose teachers recognized them for the Core Values trait of Accountability, gathered in the auditorium to listen to guest speaker, Mr. Ted Jones, a retired Midlothian teacher. Assistant Principal Mr. Robert Gifford welcomed each student, along with their family members, to the ceremony. Mr. Gifford congratulated students on their hard work in the classroom, explaining how accountability, associated with respect, can impact their reputations and their future prospects.
Following the introduction, Mr. Gifford welcomed the key-note speaker, Mr. Ted Jones, who opened with praise for each student, as well as an explanation of how accountability and respect go hand-in-hand. Mr. Jones began his discussion with a story about one of his good friends, Esther, a Holocaust survivor, who taught him many life lessons. One day, Esther and he walked through the grocery store, and to his amazement, Esther said hello to everyone she saw. Now, Jones makes sure to say "hello" or "good morning" to anyone he passes. Next, he shared how he wanted to implement the "SUCCESS Program" into many different schools, focusing on Manchester High School and Midlothian High School, two schools where he previously taught. He remarked, "The kids in AP and Honors classes receive special attention; kids who need help always receive help, but I wanted to create a program for the students in the middle."
After carefully listening to Mr. Jones' inspirational speech, students and families gathered for a Chick-Fil-A breakfast in the rear of the auditorium, including an assortment of water, donuts, fruits, and Chick-Fil-A biscuits.  "I really enjoyed the breakfast, especially the Chick-fil-a, and I really enjoyed Mr. Jones' speech; it was very well-done," remarks sophomore Preston Willett. Congratulations, Midlo Core Values recipients!
About the Contributors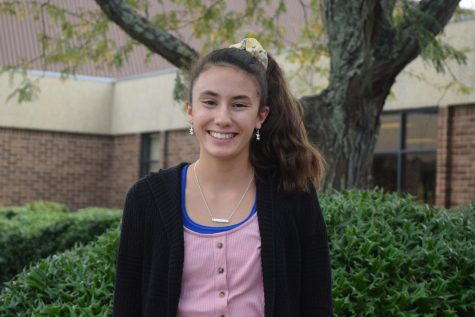 Katherine Krievs, Midlo Scoop Editor-in-Chief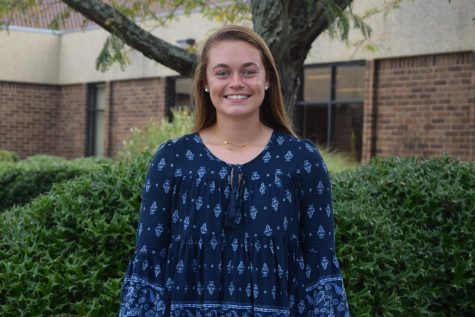 Erin Junkmann, Sports Editor
Erin Junkmann, Class of 2020