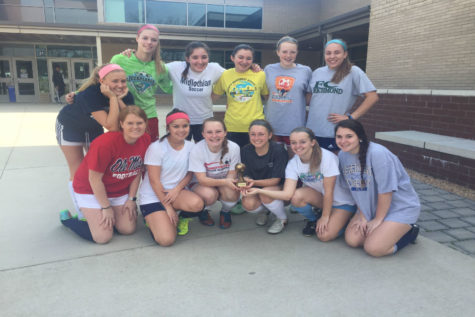 Hannah Walker and Coach Jessica Kramer
March 7, 2017
Filed under Sports, Spring Sports
As part of their pre-season, the Midlo girls soccer team participated in competitions at XL Sports World to practice for the upcoming season. The girls varsity team proudly won first place in their division and will hopefully achieve these same results during the new season at Midlo. Great job, Lady Tr...