21 questions with Head Librarian, Ms. Heather Murfee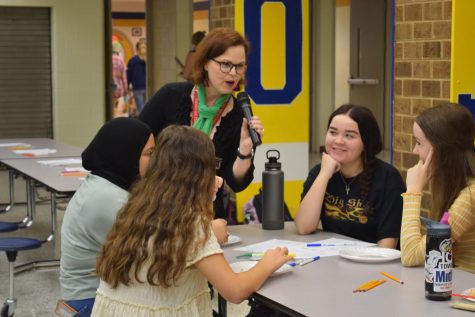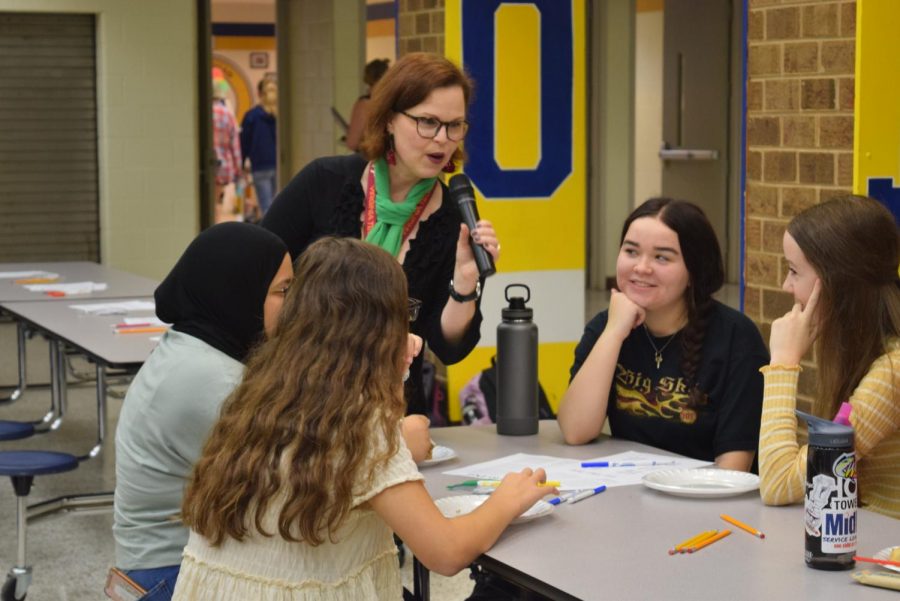 After earning her bachelor's in English from Virginia Commonwealth University, Ms. Heather Murfee temporarily switched careers to computer infrastructure. Eventually, she fueled her literature passion by earning a masters in Library Media from Longwood University and started to work in middle school libraries. Now in her third year at Midlo and ninth year in education, she is the head librarian as well as the sponsor for the Yoga Club. Ms. Murfee has made a huge impact in the community and brings her love for literature and technology with her. Below are Murfee's responses to The Scoop's 21 Questions:
1. What type of food best represents you?
Cilantro: it has many nutritional benefits, it's flavorful & is found in numerous cuisines all over the world.  I'd like to think the library is beneficial to students, I have a flavorful personality, and I LOVE learning about & eating food from global cuisines.
2. What's your most useless talent?
I can whistle REALLY loudly. It's obnoxious.
3. What's a holiday that doesn't exist, but you'd like to create?
National Learn About A Different Culture Day
4. If you were given a million dollars to open a new type of museum, what would it contain?
A museum that replicates the Library of Alexandria
5. What animal would be the most terrifying if it could speak?
The blobfish
6. If you built a themed hotel, what would the theme be? 
Fresh, sustainable food from around the world with live chefs!
7. If you could travel to one place right now where would it be? 
To a hammock outside my imaginary beach hut in Thailand.
8. There are now 25 hours in a day! How do you spend your extra hour? 
In a perfect world, this extra hour would be during the daytime & would always have sunny weather. I would walk my dog outside.
9. What is your cell phone wallpaper? 
Rainbow, pot of gold & shamrocks
10. If you had your own talk show, what would your first three guests be?  
Dalai Lama, Trevor Noah, Dolly Parton
11. Name an imaginary class you wish Midlo offered.  
I hope Dr. Abel agrees: "Read Whatever You Want In A  Bean Bag Chair While Snacking"
12. If you were a refrigerator, what item would you hate holding? 
A rotten potato; I don't normally put potatoes in the fridge, but some people might. The smell of a rotten potato is THE worst.
13. Which of Snow White's seven dwarfs describes you best?  
Zzzzzz.  What?  Oh, Sleepy
14. What book are you reading right now? 
Legendborn by Tracy Deonn:  Modern descendants of King Arthur & the Knights of the Round Table meets magic & social justice.
15. What TV show are you watching right now?  
I am anxiously awaiting Season 6 and the final season of  Better Call Saul.  The writing of the show (and Breaking Bad) is complicated & intelligent.  Also, being witness to the cautionary tale and devolution of Jimmy McGill into Saul Goodman begs for character analysis and conversation.  In the meantime, I love watching Nadiya Bakes.
16. What song best represents your life at the moment?  
Can't pick just one!  "Virtual Insanity" by Jamiroquai, "Right Now" by Van Halen (with Sammy Hagar!!!!)
17. If your house was on fire and all your family members and pets were safe, and you were given the opportunity to go back and save one thing, what would it be?  
Photo albums of my wedding and children's baby pictures
18. If you could give a piece of advice to your younger self, what would it be?  
"You are enough" and "Read everything you can get your hands on"
19. If you could be in the Guinness book of world records, what record-breaking feat would you attempt?  
I would try to break the fastest speed on the autobahn
20. What teacher has been most impactful to you? 
Miss Markem in 4th grade.  She was the OG of PBL!  I'll never forget:  we learned math & science by cooking Thanksgiving Dinner AT SCHOOL as a class.
21. Is a hotdog a sandwich? 
No.  I *think* that since the hotdog's shape is not intended to be flat (you can squish a philly cheesesteak or sub), it maintains a different status and should be in its own category.  I will heartily debate those who disagree.
About the Writers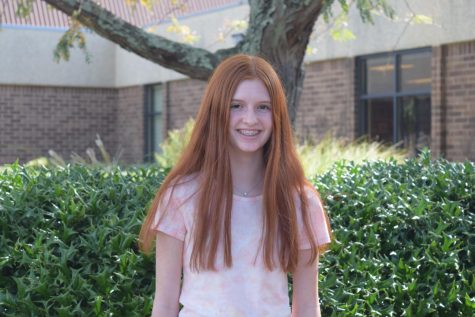 Quinn Downing, Midlo Scoop Staff
Quinn Downing, Class of 2023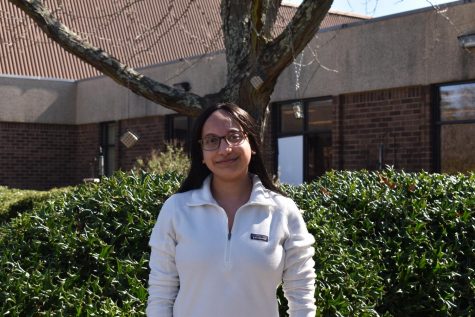 Nalia Nugara, Midlo Scoop Staff
Nadia Nugara, Class of 2023