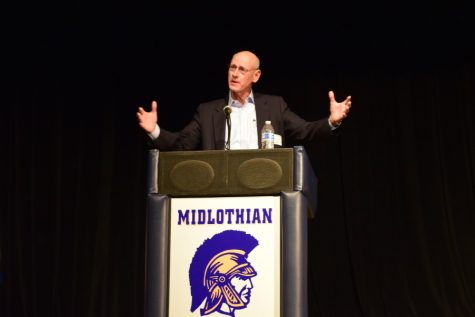 Emily Junkmann, Technology Editor
September 26, 2016
Filed under Student Life
On September 23, 2016, the Midlothian High School Class of 2017 came to school looking their best, ready for convocation. The Senior Class filed into the auditorium where Principal Shawn Abel, welcomed them with encouraging advice for their senior year. Senior class sponsors, Mrs. Carolyn Manhei...