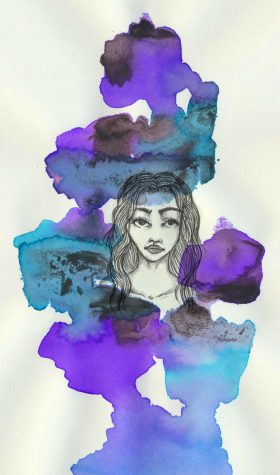 April 13, 2016

Filed under A & E, Creative Corner, Visual Arts
Daisy once told me the rocks are stars. The sun is infinite emptiness eroding time and space, and we are but travelers finding our destination, our place, in a dying universe. And it was the wind that constructed the sky- an abysmal blue and billowing surface, veiling the black, au...
April 13, 2016

Filed under A & E, Creative Corner, Visual Arts
Every day, you're living another life But I live a thousand Watching the tail-swing of leaves dash in between spiraled oak trees And swoop down in an abundant stir Of leaves and gradual repertoire Of incandescent thoughts, alongside blue bloods, incandescent leaves Incan...