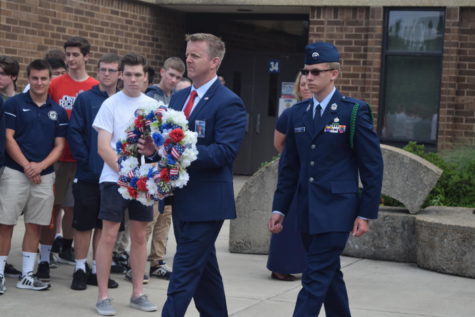 May 28, 2019

Filed under Showcase, Special Features
In honor of Memorial Day, on Tuesday, May 28, 2019, at 9:00 a.m. at the entrance of Midlothian High School, several faculty members and students surrounded the flagpole and the memorial for 1997 Midlo graduate, Major Charles A. Ransom, for a wreath-laying ceremony to honor those who have made the ul...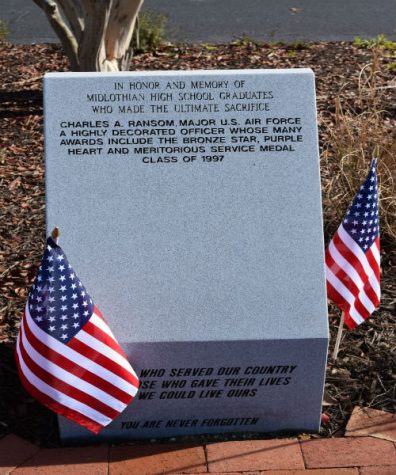 Emily Junkmann, Staff Writer

November 11, 2015

Filed under Student Life
On Wednesday, November 11, 2015, at 11:00 AM, the students and faculty of Midlothian High School came together to remember Major Charles A. Ransom, a former Midlothian student, who gave the ultimate sacrifice for his country. The idea began a few years ago when Midlothian graduate Stephanie Olson app...