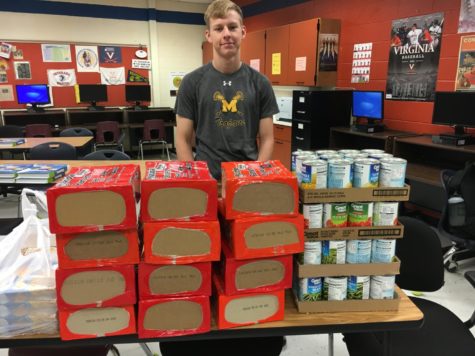 Samantha Johnson, Midlo Scoop Staff

November 15, 2017
Midlothian High School recently challenged its longtime rivals, the Monacan Chiefs, to a 'food fight' on October 27, 2017. To participate in the food fight, the students at both schools competed to bring in the most canned goods to school or to the Midlo vs. Monacan football game. Midlo sought to...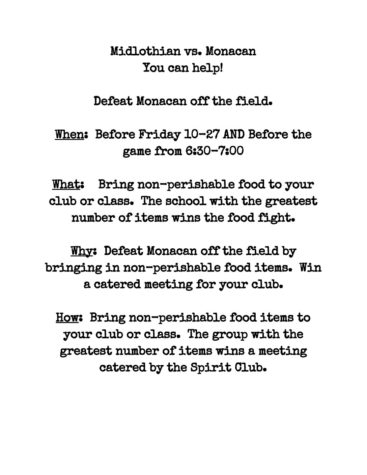 Mrs. Sharon Austin, English teacher and Spirit Club sponsor

October 25, 2017
Midlothian vs. Monacan You can help! Defeat Monacan off the field. When?  Before Friday 10-27 AND Before the game from 6:30-7:00 What?    Bring non-perishable food to your club or class.  The school with the greatest number of items wins the food fight. Why?  Defeat Monacan off the field ...