Fast and Fire'd
Blaze Pizza Restaurant Review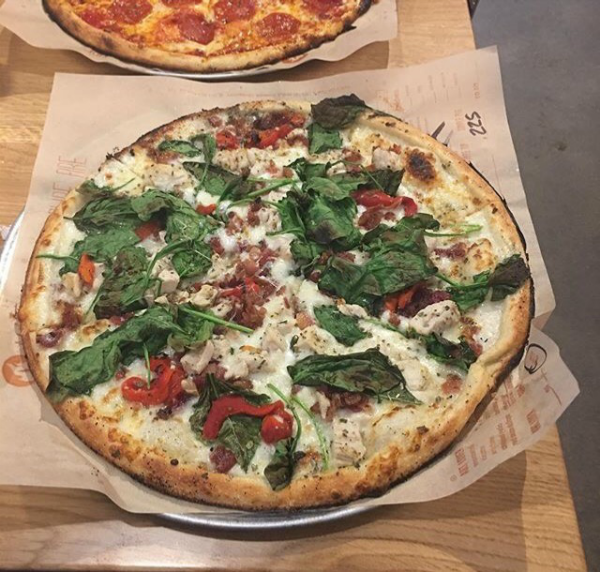 Known for its trademarked fast-fire'd artisonal pizza, Blaze Pizza, located in the new Stone Village shopping center, offers fast, thin crust pies made with creative toppings and delicious sauces. From salads, signature pizzas, or their all-famous build your own, to s'more pies, sea salt cookies, and a savory olive oil brownie, Blaze Pizza caters to a variety of tastes.
The restaurant offers a speedy carry out, eat in, and a convenient online ordering option to avoid the line. Blaze's most famous option, build your own pizza, allows for a variety of different toppings all, for a simple price of $7. The pizzas then enter the blazing oven for a fast 180 seconds that feels like forever when you're hungry.
Blaze Pizza is a good place to meet and catch up with friends and family over a small delicious, low priced pizza. With a busy, family-friendly atmosphere, the restaurant welcomes its patrons with a city vibe, featuring walls adorned with skateboarders and city buildings. I enjoyed watching how efficiently the workers slid the pizzas in and out of the fire'd ovens, quickly cutting them into perfect slices. On my first visit, I was amazed by how many toppings they fit on my pizza and how fast it was ready. By the time I got my drink and napkins and sat down at my table, I heard my name called to pick up my delicious little pie.
"I honestly love Blaze Pizza!" sophomore Abi Allums exclaims. "The price for a whole pizza to yourself is so good, and they have really fast service too." Blaze Pizza has definitely proved itself as a fast and fun place for a quick slice of pizza with friends and family.
About the Writer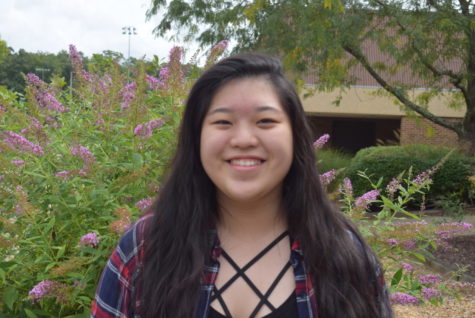 Anna Chen, Midlo Scoop Staff