Singing for the Spiders
Midlo's Just for Show Perform at University of Richmond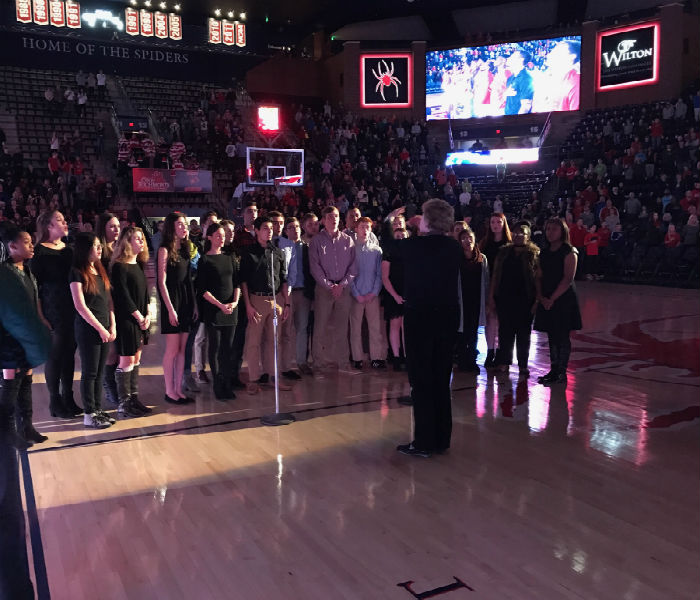 On Saturday, December 10, 2016, the Midlothian High School Just for Show students traveled to University of Richmond with the goal to deliver an unforgettable performance to all those attending the basketball game.
The students took center court to sing a beautiful rendition of the national anthem, an experience that they will not soon forget. After the performance, they stayed for an exciting game against UMBC, witnessing a close UR win 78-75.
Congratulations to Just for Show for an amazing performance and a job well done!