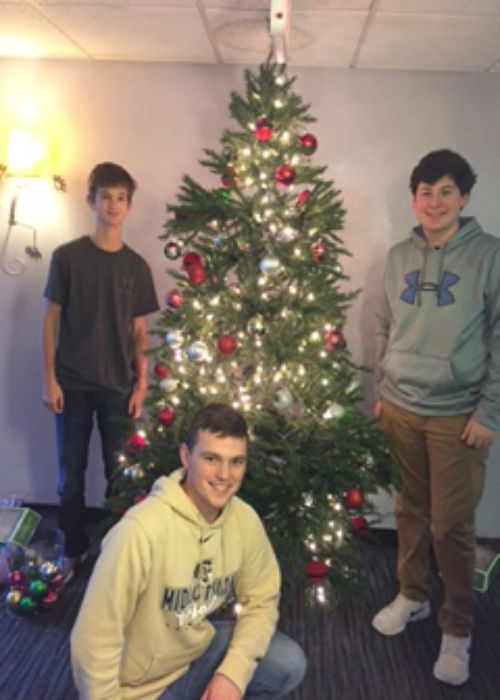 Steve Hayward
On December 6, 2016, Interact Club traveled to The Doorways, a hospitality house, with the goal to shower families with Christmas spirit. The Doorways offers a place for families to stay if their relative currently stays at the MCV hospital. Last quarter, Interact Club members assisted the Rotary Club during the Midlothian Fantastic Food Festival, and this quarter, they did a beautiful job holiday decorating for the residents of the hospitality house.
Mr. Steve Hayward, Midlo's Interact Club sponsor, loves all that his club does for the community and feels extremely proud to provide opportunities for students to give back to those less fortunate.
The club members' holiday spirit grew as the students continued to deck the halls with Christmas trees and other holiday decor. Juniors Luke Manheim and Ryan Klaiber loved that they had the opportunity to brighten the day of a family who has a family member in the hospital. Luke exclaims, "I had a great time decorating. I've been in Interact Club since freshmen year, and I really love being a part of a club that believes in giving back to the community. I'm the club's secretary, and I really think that anyone looking to help out or even to just get community service hours should join Interact Club."
Interact Club members succeeded in their goal of the quarter: spreading Christmas cheer! Who knows what's in store for their next big project….