October Employee of the Month
Mrs. Stacy Shore, School Counseling
Hang on for a minute...we're trying to find some more stories you might like.
Mrs. Stacy Shore, a valuable member of Midlothian School Counseling, has earned October Employee of the Month honors. As an amazing person with a huge heart, her focus every day is the students of Midlothian High School. She is selfless in her efforts to support her students and their needs. Her work with the Success program and Trojans for Tomorrow speaks to her passion of helping support students in need. She is a great team member, always there to lend a hand.
What drives your passion to work in guidance?
There are a few things that make me really passionate about my job: The first is my love of life. Being able to impact the lives of children in such an influential time in their lives is so empowering. Also, I believe that education is the key to so many opportunities, so when I see a student thriving, it is very inspiring to me.
What do you like to do outside of teaching?
My husband and I love doing things outdoors, and we love to travel. Honestly, I've got great friends and family that I'm so proud of, and I'll always make time on a Saturday for some Hokie football. I also have a new-found passion for gardening, like landscaping and growing plants.
Do you have a favorite movie?
Yes, it's called Life is Beautiful,  an Italian foreign film that follows a Jewish man during the Holocaust. When he and his family are sent to one of the camps, he tells his son that it's just a big game so he won't have to live in pain. It's just a really cool and uplifting story.
If you could travel to one place in the world, where would you go?
My husband and I traveled to the Grand Canyon, and we decided we're going to go to all the national parks, so that might be cheating a little, but that's where I would go.
Do you have a favorite restaurant in the area?
Yes, I think Richmond has one of the best eating scenes. I love The Rogue Gentleman, and The Roosevelt is really good.
About the Writer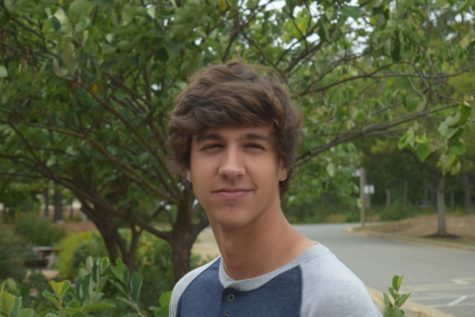 Jake Petrillo, Staff Writer
Jake Petrillo, Class of 2018