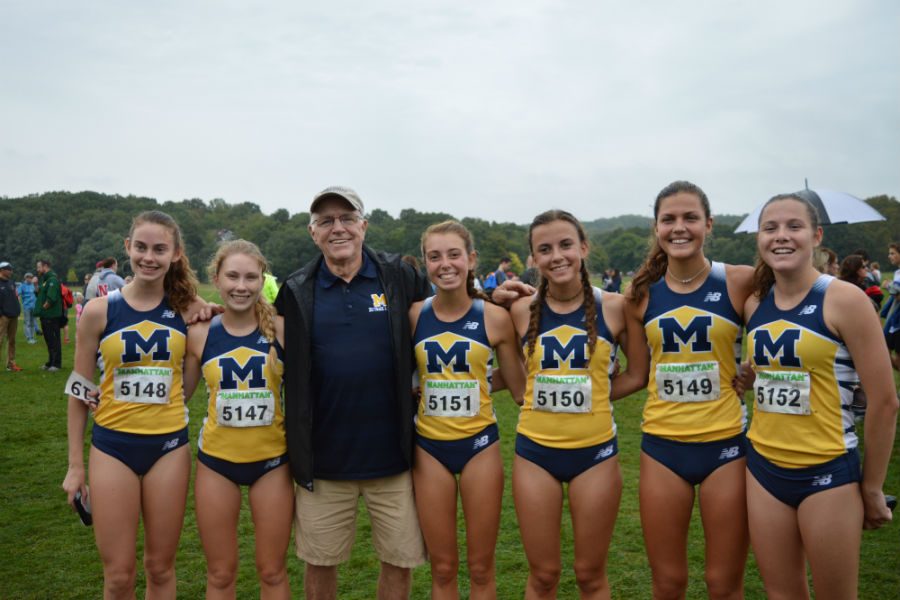 An exciting trip to New York to compete in the 44th Annual Manhattan Invitational, set up in Van Cortlandt Park, marked a defining moment for the boys and girls Midlothian cross country teams. 
After long hours in the car, the Trojans began their Manhattan experience with true New York pizza and delicious carrot cake, courtesy of Coach Stan Morgan.  Coach Morgan always says, "This is the best carrot cake you will ever have."  Following the delicious tastes of New York food, both girls and boys teams ran through the tough and hilly course in Manhattan.  Many athletes found this the toughest course thus far this season.
On Saturday morning, it was time for the Trojans to compete.  After finishing the race, Eric Overby said, "The course was very cool because the first half of the race was all uphill but then the second half was all down hill."  With vibrant colored uniforms and spikes given by New Balance, both teams earned individual medals.  On the boys side, all 7 boys and the top 5 girls received medals after their races.  Along with medals earned by12 individuals from Midlothian, both the boys and the girls placed 3rd for their team, earning Manhattan Invitational t-shirts.
With the Trojans unaccustomed to racing Northern teams, many of the teammates planned to use the competition as a huge learning experience. Girls captain,Daisy Hooper, found it a little intimidating at first but knew it would be a great experience and help her team gain confidence. Next up for the teams is Milestat at Pole Green Park. The girls and boys teams plan to be ready to come out on top.