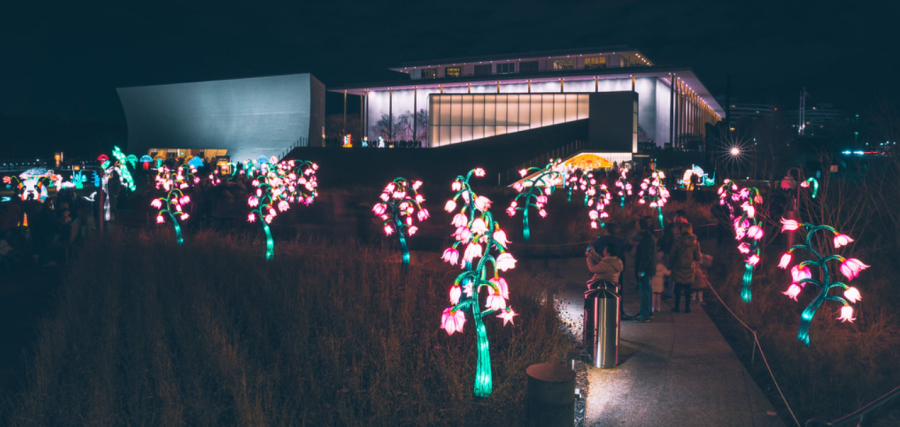 flickr
As the new moon fades into the darkness of the night sky, the REACH theater at the Kennedy Center lights up with almost one hundred colorful lanterns from February 3-6 in celebration of the Lunar New Year. Created by Chinese artisans and made up of ten thousand LED lights, the display of dazzling lanterns is sure to amaze patrons. The free display also includes colorful creatures, beautiful botany, creative costumes and even Korean cultural music presented by G – Hwaja.
On February 1, 2022, almost two billion people around the world plan on ringing in the Year of the Tiger, which is associated with new beginnings. This multi-day celebration is a very significant holiday in many Asian cultures and is often celebrated with delicious food, vibrant performances and gift exchanges. The Kennedy Center incorporates many of these cultural elements into its celebration to make the day memorable for all who attend.
The stunning landscape at the REACH was created as "a living theater where diverse art forms collide to break down the boundaries between audience and art" and the Winter Lanterns is a radiant returning feature known as a wonderful way to welcome the new year and get rid of those winter-time blues.
Celebrations everywhere are different this year due to COVID-19, and celebrations held at the Kennedy Center are no exception. Don't forget to check the Kennedy Center's covid guidelines before attending!
새해 복 많이 받으십시오
新年快乐
Happy New Year!