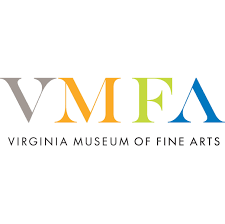 VMFA logo
Due to the coronavirus pandemic, students nationwide are practicing distance learning to try to flatten the curve of the virus by practicing social distancing. On March 13, 2020, Southern Living published 12 virtual art museum tour ideas. Midlo Scoop added the VMFA add local flair. Give them a try!
British Museum, London
Guggenheim Museum, New York
National Gallery of Art, Washington, D.C.
Musée d'Orsay, Paris
National Museum of Modern and Contemporary Art, Seoul
Pergamom Museum, Berlin
Rijksmuseum, Amsterdam
Van Gogh Museum, Amsterdam
J. Paul Getty Museum, Los Angeles
Uffizi Gallery, Florence
MASP, São Paulo
Virginia Museum of Fine Arts, Richmond
UPDATE: On March 27. 2020. CNN Style also published an exhaustive list HERE.