Freshman officers distribute goods to active duty members
2020 Freshman Class Student Service Project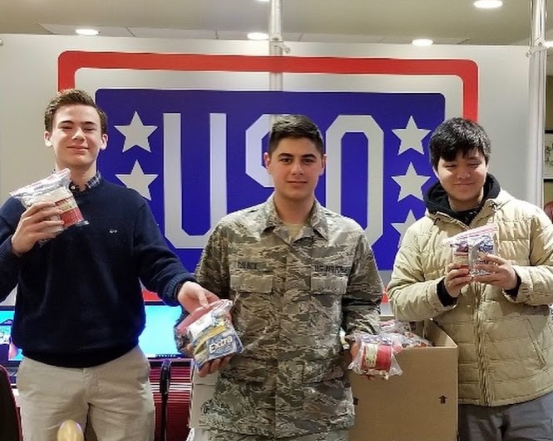 For the last several weeks, the Freshmen Student Council has worked to ensure that active duty military members receive a large donation to the United Service Organization. On February 17, 2020, the group delivered a full container of snacks to the USO center in the Richmond International Airport. These goods will travel to American troops around the world, and from there, they will satisfy the stomachs of American heroes. In order to encourage school-wide participation in the service project, the class with the most donations received pep rally points at the 2020 Winter Pep Rally.
Brennan Lane and Arron Lui, accompanied by Mrs. Molly Palenski, traveled to the USO Center for the donation trip and received a warm welcome upon arrival. Regarding the service project, Lui states, "First, I believe that this whole service project was a good chance for the freshman class to be involved with something important in the community. Also, I think that it is very important that we are supporting the troops." The USO of Hampton Roads and Central Virginia released a statement in a Facebook post thanking the group of students and the school as a whole.
This project was made possible by the overwhelming charity of Midlo students and faculty. Midlothian residents live in safety because of the heroic actions of the United States military, and giving back through this project allows the community to express gratitude to the troops.
About the Writer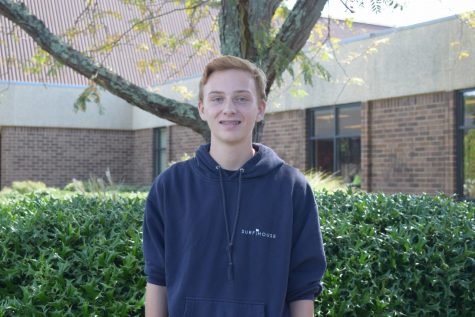 James Galloway, Midlo Scoop Staff
James Galloway, Class of 2023