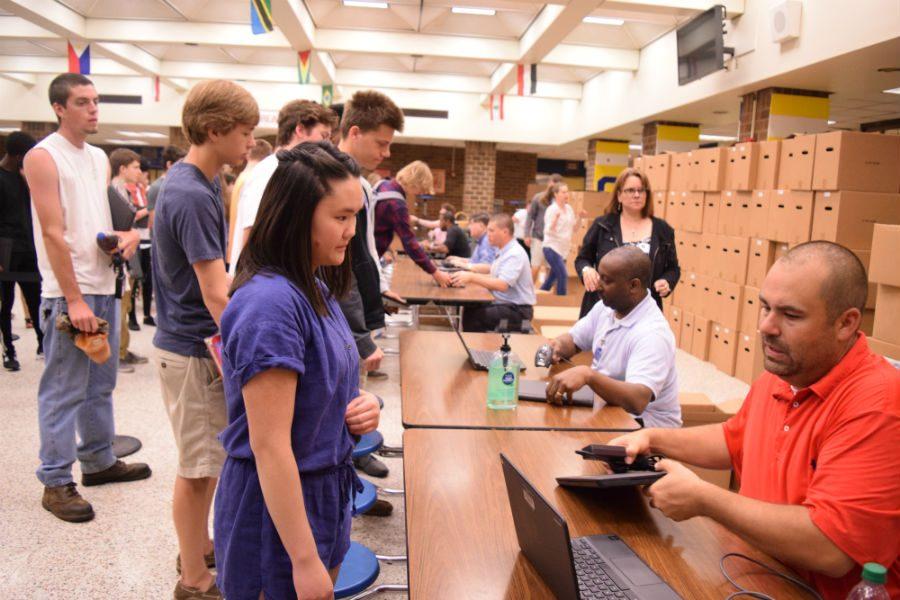 It all began this year with anxious anticipation and student uncertainty with CCPS rolling out the new student tool, the Chromebook, a laptop computer built to make learning and accessing information easier. However, over time, students learned to love their "chromies"- the jargonized term at Midlo for the precious and illusive device that fuels students' learning experience, and during down time, permits entertainment.
Students will absolutely miss their prized learning tool; however, luckily for students, next year awaits the second year at the high school level that CCPS utilize Chromebooks. "The memories and value these devices have provided students has made our learning experiences better and more fun," said Midlothian junior Kyelin Thrift.
Attachment grows over time, and students at Midlothian High School will have to muster up the courage for this final week of school without the attachment of their electronic counterparts. Thursday, June 9th, marked the end of the mutual bond of companionship between computer and student, more precisely, between teacher and student. For many students, this marks the bittersweet end to a fantastic school year, highlighted with new learning tools and forward-thinking technology. After a well-deserved summer break, students will look forward to rekindling their connection with their chromie buddies next year for another fun-fueled, technology-packed school year.