Midlo welcomes Liam Patel into the Midlo family
Spotlight on: Mrs. Dipali Patel, Midlo Science
Hang on for a minute...we're trying to find some more stories you might like.
On November 6, 2019, Midlo science teacher Mrs. Dipali Patel and her husband welcomed their son Liam Aarav, who continues to bring joy into the lives of all who meet him, into the world. However, his presence has brought back-to-work challenges along with his positive energy. After returning to the classroom, Patel explains that it is difficult to leave Liam in the morning; he often distracts her by smiling and giggling, as though he knows that she must leave.  Mrs. Patel has learned to adjust to the lack of sleep that accompanies motherhood. Now that she gets less sleep, she consumes at least two sources of caffeine daily, and she is back in the classroom, filling her classroom with knowledge once again.
What's the silliest thing you've done when you were tired?
"We had just moved into our new house, and I was making an omelette. Then, I put the plate on the stove and put the skillet on the counter, burning the plate."
How does it feel to be a new mom?
"It feels awesome!"
Is Liam a moody baby?
"No, he's usually smiling all the time. The first picture we took when he was born was of him smiling. He definitely gets angry when it's his feeding time, though."
What is the cutest thing that Liam has done this week?
"When he just smiles and giggles and tries to talk to me in his little baby talk."
While becoming a new mom is tiring and a lot of work, Mrs. Patel expresses that coming home to Liam's smiling face makes it all worth it.
About the Writer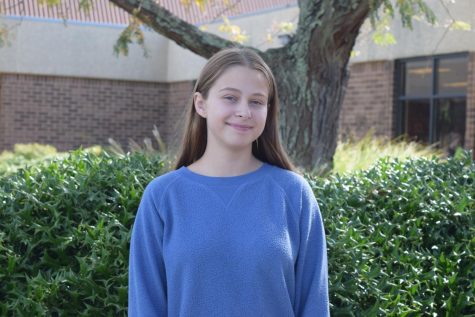 Ava Gay, Midlo Scoop Staff