Local runners participate in Walton Park's Christmas tradition
2019 Carmax Tacky Light Run
On December 14, 2019, Walton Park residents, joined by other Midlothian residents, participated in the annual CarMax Tacky Light Run, a popular local event founded in 2012. This six kilometer course serves as a popular excursion for families to experience during the holiday season.  This year boasted the highest attendance rate of all the previous Tacky Light Runs, with over five thousand people coming out to show their holiday spirit. Along with the actual race, the event included a before party, where volunteers passed out lights and cookies, as well as an after party, where participants took pictures with Santa Claus and feasted on many catered treats.
The buzzer sounded at 6:00 pm, and with it the thousands of runners and joggers trotted off. Initially, the large turn-out made it difficult to pass the crowd of participants, but as the runners spread across the course, they easily found themselves stopping to admire the scenery and lights throughout the streets of Walton Park. Live music kept the local racers motivated to climb the high hills and push through the miles. Event sponsors included frequent water stops for the athletes, or for the onlookers who went to simply enjoy the beautiful night. As racers crossed the finish line, the roar of cheers greeted them, and each received a medal to show their accomplishment.
The spirit of the holiday celebrators served as a highlight of the event. Many dressed for the season, decked out in Christmas lights, elf costumes, and reindeer antlers. The CarMax Tacky Light Run continues throughout the years as a popular family tradition because of the holiday cheer it brings to all of its contestants, and the cheer it will continue to bring for many years to come.
About the Contributor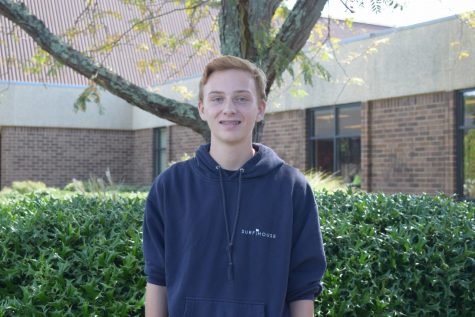 James Galloway, Midlo Scoop Staff
James Galloway, Class of 2023