Richmond embraces global cultures through art
2019 Richmond Folk Festival
From October 11, 2019, to October 13, 2019, Brown's Island in Richmond, VA, held the 15th annual Richmond Folk Festival; this event honored the richness and unique qualities of the many cultures that create a diverse America through live music, authentic dishes, and traditional arts. This three-day extravaganza attracted more than 220,000 individuals of all walks of life, for it provided a cost-free, safe environment for children and adults alike to discover and appreciate global cultures. 
Complete with seven live stages, the Richmond Folk Festival featured more than thirty song and dance performers and a Virginia FolkLife demonstration area; on the culinary side, the festival hosted dozens of food trucks serving authentic dishes for all to enjoy. While taking a break from the music, festival-goers had the opportunity to purchase cultural goods from vendors, such as hand-woven baskets, handmade jewelry, organic soaps, and traditional clothing. 
Since the Richmond Folk Festival offered free admission and took place locally, many Midlo students and faculty attended the event. Ms. Hannah Foster, a French teacher at Midlo, recalls that the Richmond Folk Festival "is close to me because my best friend's father helped to establish the festival in Richmond" and enjoys the "fun, community-oriented atmosphere for all." Junior Jessica Goecker describes her favorite aspect of the festival as "the craft marketplace and the local folk bands" and expresses that the "overall vibe of the festival was really positive and fun."
This unique festival not only brought publicity to Richmond but smiles and a newfound appreciation for foreign cultures to all who attended.
For more information on the Richmond Folk Festival, click here.
About the Contributor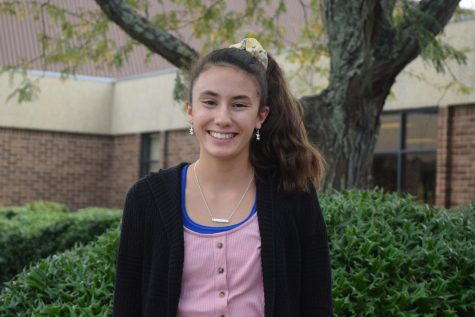 Katherine Krievs, Editor-in-Chief
Katherine Krievs, Editor-in Chief, Class of 2021