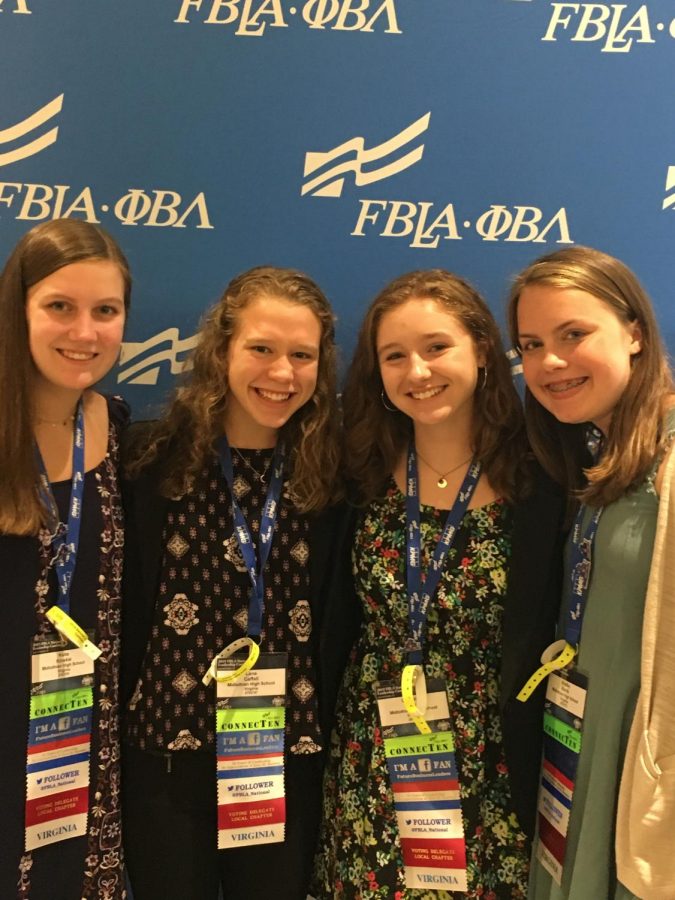 Midlothian FBLA proudly announces an impressive total of three winners from the FBLA National Leadership Competition in San Antonio, Texas, during the summer.  With an impressive total of 9,500 students in attendance at this prestigious competition, filled with talented business students from numerous different locations, FBLA sponsor Mrs. Yvonne Mullins comments, "I am so pleased to have these exceptional students do so well at this highest level of competition."
Katie Kinskie was the honorable first national winner who placed 2nd in the nation for the Introduction to Business competitive event. In addition to her trophy, Katie also received a check for $800 for her excellence in her event. Lena Caffall  placed 6th in the nation for her competitive event, Introduction to FBLA, yet just missed out on receiving a monetary award. Christina Mulroy also impressed the judges, gaining her the spot of 7th in the nation for her event,  Introduction to Business Communication. Shelby Harris also attended the competition and placed nationally.
FBLA competed fantastically at the national competition and the students' hard work, dedication, and effort shone through in their performance in Texas.