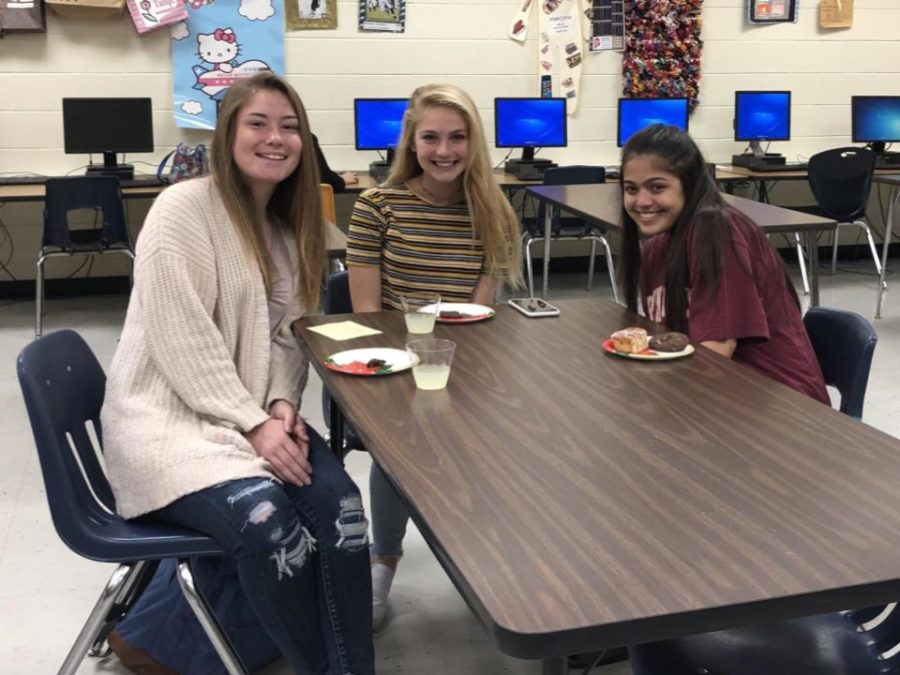 Mrs. Carolyn Manheim
On Thursday April 18, 2019, three Midlo students enjoyed a March Madness winners' breakfast in IB Business Management and Sports Marketing teacher Mrs. Carolyn Manheim's classroom. At the start of March Madness, each sports marketing student created a bracket on espn.com. A student in each of the four sports marketing classes was assigned to lead the bracket formation, and there was a competition within each sports marketing class. ESPN automatically ranked each class after every March Madness game. Manheim announced that she would provide breakfast for the winner in each class.
Out of her four Sports Marketing classes, three of the winners were student-athletes: Alina McMahon, Charlie Wilkinson, and Effie Xyrogos. McMahon plays lacrosse; Wilkinson is involved in both lacrosse and field hockey, and Xyrogos participates in field hockey as well. The fourth winner was Jackson Boyd, but he did not attend the breakfast. Mrs. Manheim enjoyed the March Madness process, sharing that "it was so exciting." She definitely plans to continue this element of her class, as it draws the students' interest to the subject area through a popular sport that applies to her class.