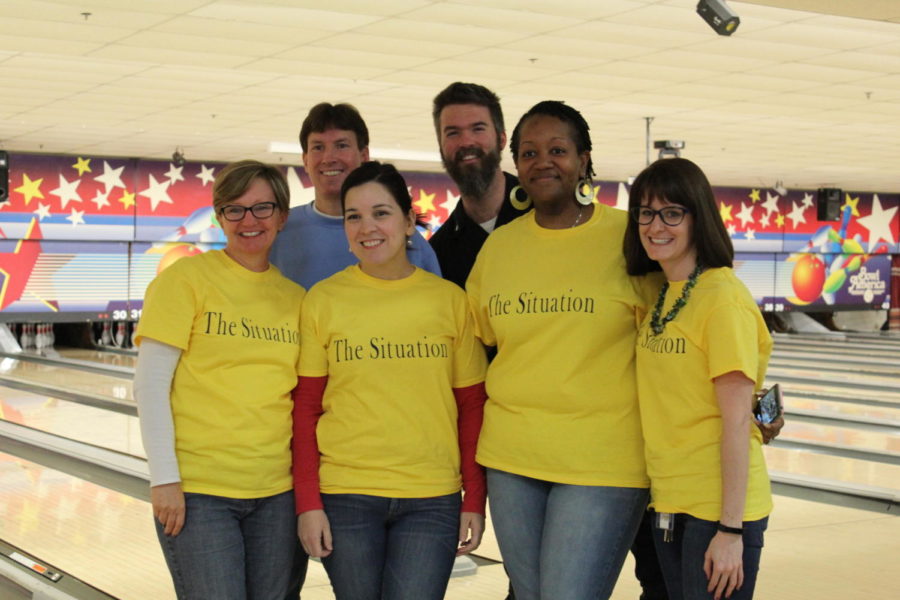 Zoe Kopidis
Unfortunately, it is well known that cancer is a leading cause of death in the United States, and it also impacts numerous students, teachers, and faculty members at Midlothian High School, whether it be from personal experience or witnessing the disease through a friend or family member. The American Cancer Society states that "colorectal cancer (CRC) is the second most commonly diagnosed cancer in both men and women". Hitting Cancer Below the Belt is a Richmond-based organization dedicated to colorectal (colon and rectal) cancer prevention. HCB2 provides community education, early detection services for the uninsured, and direct support services for patients and survivors. By hosting events and offering services, they gain the ability to raise awareness, provide education, and raise funds for local efforts in cancer prevention. Visit their website here for more information or to donate.
On Tuesday, March 5, 2019, Midlothian students, teachers, and faculty, along with participants from Cosby, Clover Hill, James River, and Manchester high schools gathered at Hull Street's Bowl America Southwest, sponsored by Haley Toyota of Richmond, to bowl in honor of the cause. Each school aimed to raise the most money or knock down the most pins to take home the gold. Midlo counselors decked out in themed t-shirts, which read "The Situation," and the Midlo football team also came out to support in their jerseys.
In the end, Cosby High School emerged the Strike Out Cancer fundraising champion for raising the most donations, while Midlo High won the We Bowled You Over prize for knocking down the most pins. In total, the combined effort raised over $20,000 to benefit the worthy cause, and the students and faculty had a fantastic time, enjoying music, food, and bowling with their co-workers, friends, and peers, as a bonus.