Sharp Objects Enchants Readers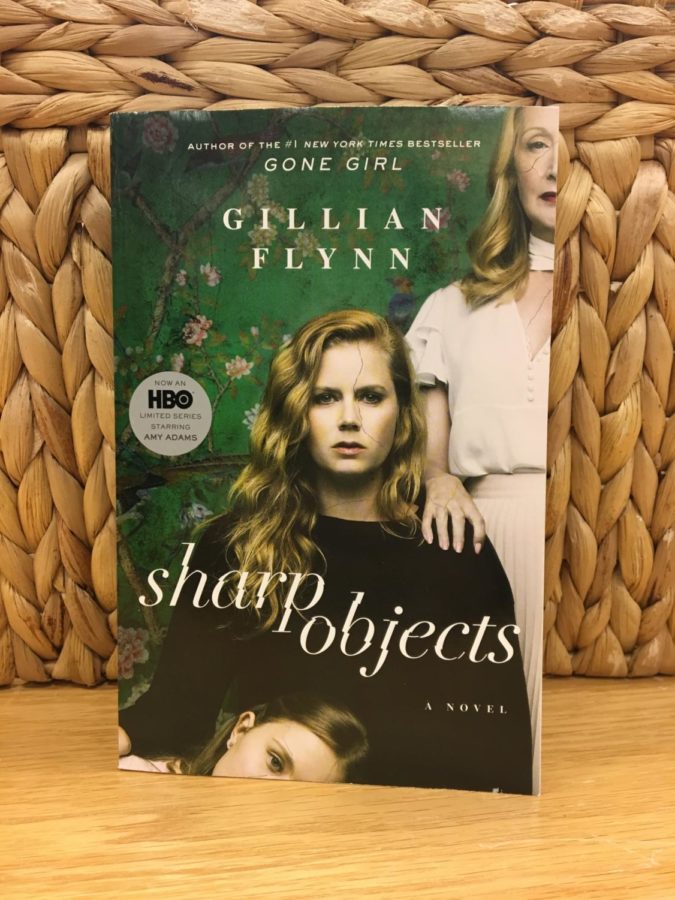 This mysterious, thrilling read Sharp Objects by Gillian Flynn set out its debut in 2006. The book takes readers through many unexpected surprises as the main character, Camille, sets out to solve her hometown mysteries. Camille relates to many readers by going deep into her childhood experiences and her toughest struggles, evoking emotions that include: loneliness, suspense, and frustration.
Camille is a news reporter in Chicago, struggling to pay rent and to keep up a perfect appearance. Her boss hears news from her hometown, Windgap, that there has been a mysterious murder of a little girl. Camille sets out to Windgap to investigate the murder, and while she is there, another little girl goes missing. While she is in town investigates, she finds the remains of one of the victims, which changes her role from simply reporting on the situation to being involved. Experiencing some bumps in the road with her mom, her step-father and her step-sister brings up unwanted memories for Camille, as she realizes she is not the perfect pretty picture she sets out to be.
Author Gillian Flynn wants readers to connect to Camille in a deeper way than usual novels. In the book, Camille talks about her past with self harming and how she has had friends with bulimia. She states how she overcame this disease and is now clean but now struggles with a partial drinking problem instead. There is such a wide audience for people who have overcome their past demons, like self harm and eating disorders. As memories flood Camille's brain,  she struggles to keep the image she has built for herself, while her past image simultaneously comes back to haunt her.
Sharp Objects resonates with readers by illustrating that one's past need not define her, and wearing a perfect facade will not necessarily make all problems vanish.  Sharp Objects was Flynn's first novel, and she has followed it with seven more thrilling novels.