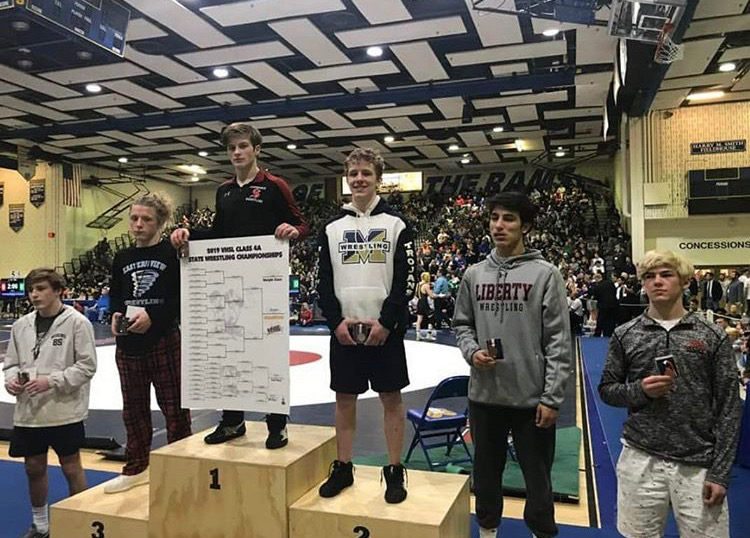 John Bolstad
On February 15, 2019, the Midlo Wrestling team traveled to the Robinson Secondary School to compete in the Region 4 State Tournament. These full day wrestling tournaments are grueling, taking both mental and physical strength from the participants. Within each weight class, each wrestler competes in a match with hopes to advance. 
This year, under the new direction of Coach Moore and Coach Burks, Midlo hoped to impress and come out on top. The team sent various qualifying athletes to represent the Trojans, including: junior John Bolstad, freshman Robbie Painter, and freshman Crew Gregory. Midlo went into the match facing tough competition, such as: Eastern View and Great Bridge High School.
Standout wrestler Bolstad placed 2nd in the 132 weight class, defeating athletes from the teams of Eastern View, Liberty, Lafayette, and Fauquier High School, but ultimately falling to Sherando High School in the first place match. Bolstad proved to have a phenomenal season with the record of 26-2.
In this state tournament, Midlo ultimately held the score 23, placing 29th out of the 46 teams competing in Region 4. Bolstad reflected on his win, stating, "It feels really cool to take this victory for my team." The tournament marked the end to a rewarding wrestling season, and the team looks forward to sending even more qualifying athletes to States in the next few years.