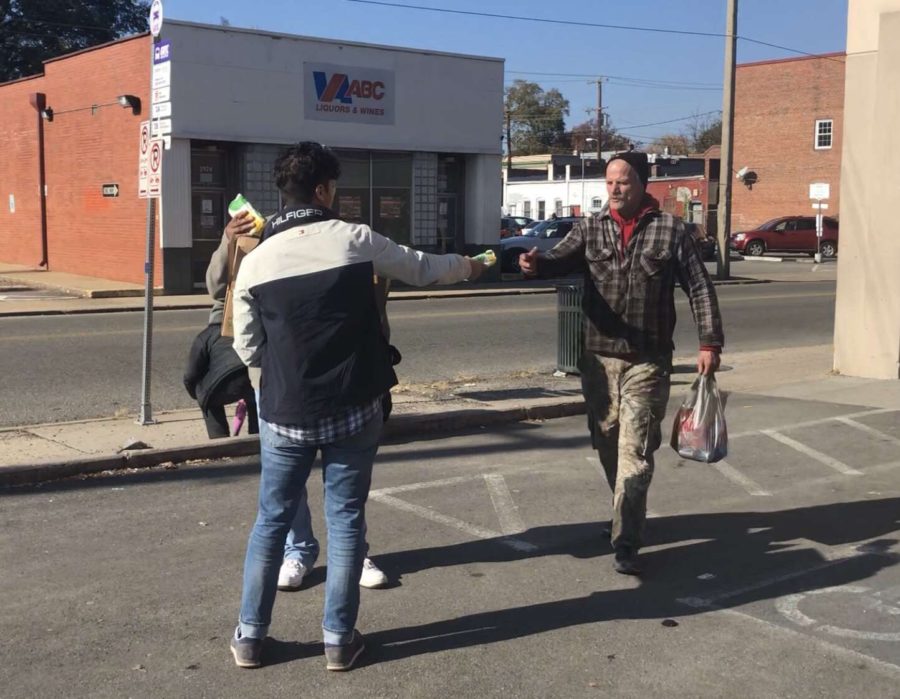 Thomas Gray
On Saturday, November 17, 2018, DECA officers Elyas Aldughaish, Thomas Gray, and Chris Dutton delivered Subway sandwiches to people throughout Richmond. As officers of DECA, they run and participate in multiple community service activities throughout the year, and this year, the officers decided to implement a new, hands-on form of service. DECA Community Service Representative Elyas Aldughaish arranged and planned this event so DECA could give back during the holiday season. The club received the help of an anonymous donor, who contributed $300 towards 100 subs to distribute all over the city to kids and adults in need.
DECA focuses on the subject area of business and marketing. In order to participate as an active member, students must enroll in a marketing/business class, such as: Principles of Business and Marketing, Sports Marketing, Global Trade, or IB Business Management. The club provides an opportunity for students to experience life as an entrepreneur, an inventor, or a marketing planner. At DECA competitions, the students face difficult tasks involving a business or marketing problem, and they create plans that could solve the problem. From how to bring in more customers to a store on a day that lacks its usual congestion to how to compete with a similar store in the same shopping center, the issue can be a range of situations. Throughout the year, Mrs. Manheim hosts different catered social events for club members, such as Virginia DECA Day. Sign-ups for DECA do not begin again until next school year, but as scheduling time approaches, anyone interested in DECA should sign up for a marketing class in order to be eligible to participate in rewarding service tasks in addition to the plethora of business activities.
Club President Chris Dutton elaborates more on the impact of DECA on their community service projects, explaining, "Giving back to the community is always humbling. In this case, representing the collective efforts of DECA, we were able to travel into Richmond and make an active impact. Helping those in need has always been a mission of DECA. We hope to continue these projects throughout the year, and hopefully they continue long after we graduate."
The three officers did not expect the great time they experienced in Richmond to occur while planning the event, but after putting a smile on the faces of 100 people, they felt changed by their day in the city, passing out sandwiches to people in need all over Richmond. Thomas Gray comments on the event, sharing, "It was a very eye-opening experience for all of us, and it really made us feel thankful for what we have." The group also hopes to pass out blankets to people on the streets of Richmond as the cold weather approaches.
Aldughaish created the idea to bring food to Richmond "out of love," and this shows in his future community service plans, as he continues his passion to help others with the help of the other officers.