Embracing Life in the United States
Spotlight on French Exchange Student, Corentin Sintive
On August 28, 2018, Junior Corentin Sintive, a French exchange student, traveled from France to Midlothian, Virginia. Rather than arriving on October 24, 2018, alongside additional French students, who will stay for one month, Sintive plans to live in the United States for a full year, hoping to immerse himself in the English-speaking world. Her main objectives are to learn English and take advantage of Midlothian's plentiful opportunities. 
Upon arriving in the United States, Sintive observed many differences between Midlo and his previous school in France, especially the structure of the school day. He explains, "We have two hours to eat, and school is ten hours long. It starts at eight and ends at six." He also adds, "The Chromebooks here are much smaller than the ones at home."
With these differences, challenges for Sintive arise. He misses both his family and his girlfriend, for he came to the United States without any relatives. He also has experienced many difficulties regarding speech and communication, explaining, "I have a very strong accent that the freshmen and sophomores like, but the juniors and seniors sometimes don't want to speak with me because it's hard to understand."
Despite the challenges, Sintive looks forward to the opportunities that the United States offers him. He arrived with the goal to improve his understanding of English, alongside his continuing study of French and German. As he ventures into the year, his excitement level continues to rise. He states, "I am most excited about meeting new people and making new friends. Also, I am excited to discover a new language." Each day, Sintive surrounds himself in American culture and anticipates what the future has in store for his new life in the United States.
About the Contributors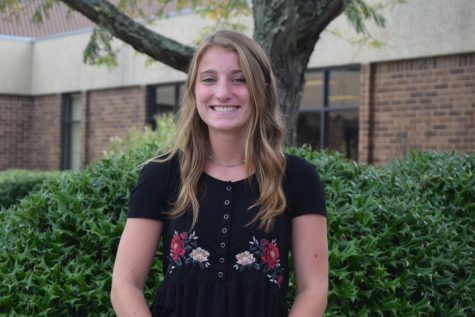 Maddie Burke, Editor-in-Chief
Maddie Burke, Editor-in-Chief, Class of 2021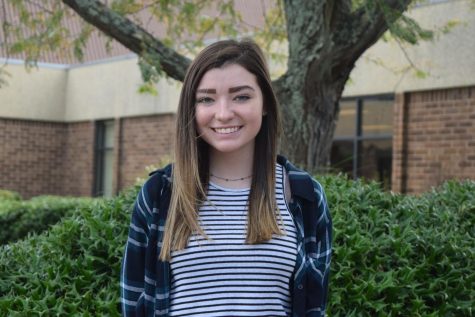 Emily Vanlandingham, Midlo Scoop Staff
Emily Vanlandingham, Class of 2021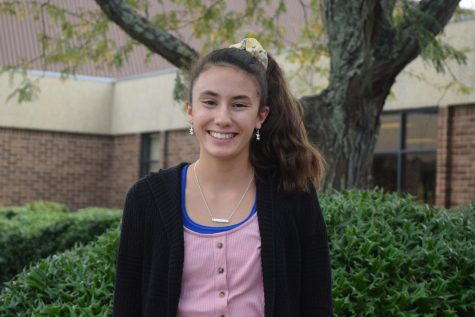 Katherine Krievs, Editor-in-Chief
Katherine Krievs, Editor-in Chief, Class of 2021