Trojans Show Off at the Annual Homecoming Parade
On Friday, October 5, 2018, several of Midlo's clubs, as well as all the homecoming princesses, gathered at  Midlothian High School to show off their respective groups and school spirit at the annual Homecoming Parade. Each club spent hours going all out to decorate their floats, banners, and trucks to impress the audience of parents, teachers, and students. The vehicles began lining up at around 5:45, and took off for the track at 6:00 with their floats in tow.
All the floats sported a unique Hollywood-style theme in accordance with this year's homecoming design. The club officers created individual, creative themes for clubs, hoping to impress the crowds and convince them to join the club. The juniors entertained the audience with their jaw-dropping Jaws float, featuring Erin Junkmann dressed as a shark. Midlo's World Language clubs combined and stormed the track dressed as different Disney movie characters. Casey Branin dressed as Bashful, one of the seven dwarfs from Snow White, and Zoe Claudel dazzled the crowds in her Belle costume from Beauty & the Beast. Da-Lan Pham shined in the senior float while dressing as an Oscars award. DECA "stars" dressed to impress in suits and snazzy sunglasses, with stars featuring the faces of class officers: Will Morris, Chris Dutton, Lauren Hensley, Thomas Gray, Ryan Monahan, and Elyas Aldughaish. 
In addition to the impressive club floats, homecoming princesses of all ages rode into the stadium wearing their finest clothing to match their royal status. As the princesses joined the crowds at the football field, announcer Mr. Tim Johnson shared interesting facts about them and their extra-curricular activities. Homecoming Queen Eleanor Ross entered the field in a convertible, ready to receive her honor.
Whether the clubs, classes, or princesses entered with a banner, a truck, or a float, they each completed their tasks by impressing the audience with their decorative floats. Following Midlo's 2018 Homecoming Parade, Midlo defeated George Wythe in football to complete the homecoming festivities for that night.
About the Contributors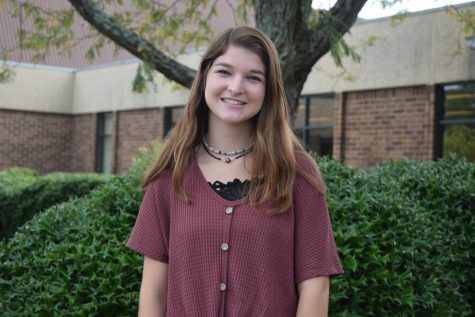 Ashley Manheim, Midlo Scoop Editor-in-Chief
Ashley Manheim, Editor-in-Chief, Class of 2020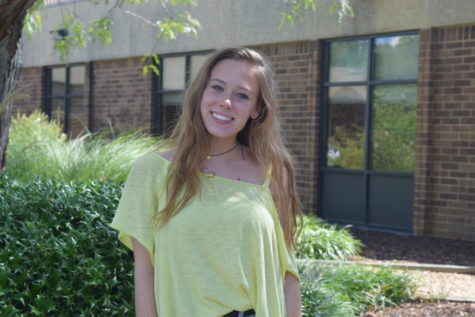 Sophie King, Midlo Scoop Photographer
Sophie King, Class of 2019