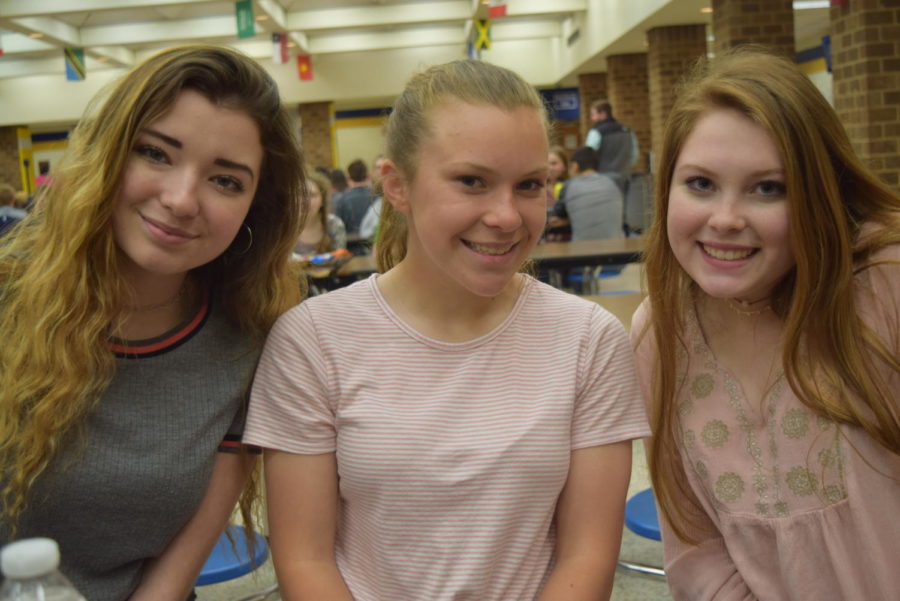 Maddie Burke
As the school year draws to an end, the freshmen of Midlo reflect on their first year of high school. At the start of September, the freshmen prepared for their first day of high school with much anticipation. Many shared the common fears of not knowing anyone in their classes, having difficult teachers, and getting lost. Through these butterflies, student Zinzi Symister recalls that she was "excited to meet new people."
As the bell signaled the first day, freshmen scrambled through the halls, looking at maps and assisting each other in finding their classes. Student Sarah Nugent reflected on this day, expressing, "I was most nervous about finding my classes." Joseph Hecht had another concern, stating, "At first I was worried that the teachers would be mean. " Along with many other freshmen, both Sarah and Joseph's worries faded away as the year went on. Now Nugent navigates the hallways without thinking about it, and Hecht enjoys all of his teachers, as they quickly welcomed him with open arms.
After getting used to the new school, freshmen started to become acquainted with the new workload. Student Chris Conway commented on the transition, stating, "The workload in high school is twice as much. " Frances Ann Cox agreed, elaborating that "it's a lot more student-dependent." Students Michael Glover and Julia Hermanson went on to explain the expectation versus reality of high school. "It's not like High School Musical," Julia joked. Michael agreed, saying, "It's disappointing because it's not like what they show you on TV."
Despite these opinions, the class of 2021 experienced countless unforgettable memories in this first year. For many, this included the opportunity of playing a high school sport. Student athlete Lily DeBruycker explained, "Playing high school sports has given me the opportunity to make new friends and improve my skills." Others enjoyed the memories of their first pep rallies, spirit weeks, and football games. "The best times during high school were going to the football games and cheering on the freshman class," Emily Vanlandingham stated. 
The Class of 2021 also expressed their excitement towards the courses the high school has to offer. Favorite classes among the students included: Business and Marketing and yearbook.  Through these new classes, the students got the chance to grow individually, as well as fostering new friendships. "This year, I've met so many people, and my friendships have grown," student Caroline Bowe shared.
As the year comes to a close, the class of 2021 looks forward to what next year has to offer. They also have advice for rising freshmen. They urge next year's freshmen to keep up with their work and make the most of their high school experience.