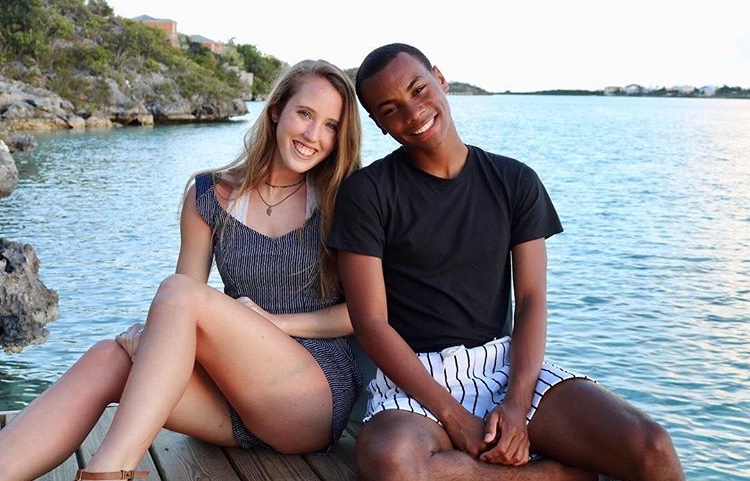 Jenna Kyte
From drowning in tests and homework assignments to relaxing in the hot sun with a view of beautiful, blue water to cool off, Spring Break is a time no student can resist loving. Spring Break gives students a peek into what the rest of their summer can be like; full of fun, excitement, and sunny days. From March 31st to April 8th, Midlo students, parents, and faculty traveled all over the world, determined to experience a memorable break from school to satisfy them until summer rolls around.
Emily Smith and her younger brother Ethan Smith embarked on a cruise to the Bahamas for their Spring Break, and Emily remarks the best part of the trip was the great weather in Pinel Island, SXM. Chase Hebert loved the opportunity to "work on my tan" during his spring cruise. Trojanette Briley Blackman cruised over the break as well, saying, "The water was so blue, and I loved being with my team." Jordan Cibelis loved Spring Break because she saw an alligator during her vacation. Claire O'Brien, Irish Kulas, and Eleanor Ross went on a beautiful trip to Guadeloupe, where they stayed at La Toubana Hotel & Spa. O'Brien shared her favorite part of the trip as when they went on a small adventure, climbing down a rope to reach an awesome waterfall. Kendall Lewis traveled to San Francisco, and loved seeing the Golden Gate Bridge for the first time. She also visited Alcatraz, a unique and spooky experience she won't soon forget.
Kenley Gregory, Margeaux Richie, and Kate White vacationed together in Orlando, Florida. They spent their days relaxing on the shores of Cocoa Beach. Riley Townsend, Alec Townsend, and Lauren Siegel traveled to Florida for break, spending their days relaxing on the beach and adventuring at Disney World. Joey Chung and his sister Taylor Chung spent their break in North Carolina, catching up on rest at Corolla Beach. Drew Blankenship traveled across the globe, all the way to Europe. He stopped in Italy, spending the most time in Rome, his favorite place out of all of the stops on the trip. Tyler Pace and Julia Cunningham spent their break in Treasure Island, Florida, soaking up the sun in Florida's amazing weather. Jenna Kyte, BJ Beckwith, Kaylee Rathbun, and Olivia Harriman traveled to Turks and Caicos, spending a week with their best friends. Katie Busick explored the Bahamas, especially enjoying when she dove into the water and explored a blue hole in the ocean floor. Colin Bischoff spent his Spring Break skiing and snowmobiling in Big Sky, Montana. Cameron Long went parasailing in Florida.
Many students experienced a very successful and memorable Spring Break that they will not forget anytime soon. Spring Break gave a peek into the excitement that is to come when June rolls around and the school year is officially over. Until then, students return to Midlo for the last quarter of the school year, ready to work hard and end the year strong.