17 Minutes of Compassion
Midlothian Students Take Part in The National School Walkout
On March 14, 2018, many Midlothian High School students participated in the national school walkout, organized by students from Parkland, Florida. At 10:00 am, students walked out of their second even classes and traveled to the main gym to stand in solidarity with Marjory Stoneman Douglas High School, who lost seventeen students and faculty to a school shooting on February 14, 2018.
The walkout lasted seventeen minutes to honor and remember the seventeen victims of the massacre: Alyssa Alhadeff (age 14), Miguel Duque (age 14), Jaime Guttenberg (age 14), Cara Loughran (age 14), Gina Montalto (age 14), Alaina Petty (age 14), Alex Schachter (age 15),  Luke Hoyer (age 15), Peter Wang (age 15), Carmen Schentrup (age 16), Nicholas Dworet (age 17), Joaquin Oliver (age 17), Helena Ramsey (age 17),  Meadow Pollack (age 18 year), Geography teacher Scott Beigel, School Athletic Director Chris Hixon, and Assistant Football Coach Aaron Feis. Midlo sophomore Alyssa Hayes held up a sign that said, Say Their Names And Let The Bitterness Linger On Your Tongue, displaying each of the names of the victims.
SCA President Jade Durant offered words of sympathy, saying: "These people are our people.". She went on to talk about how truly catastrophic the event was, asking: "Who gave him the right to take away the lives of 17 people?". Durant displayed the student-made poster to be sent to the students of Stoneman Douglas High, declaring:  Arms Open, Don't Shoot, meant to show the students' support and love for the Stoneman Douglas community. After the speech, the massive sea of students walked down the bleachers to sign the poster.
Senior Vincent Mangano solemnly marched into the gymnasium holding a sign that read: Give My Teachers Raises NOT Guns. "We should never forget the victims of Stoneman, and we need to do more to make sure this never happens again," he said. Senior Erin Mushisky held a sign that said Never Again, echoing the sentiments of most in attendance. Midlothian High School students showed their true colors of compassion and kindness to help a community in need and refused to let their voices be silenced. The next step for change is the March on Washington scheduled for the March 24, organized by the survivors of the Stoneman Douglas shooting, aptly named March For Our Lives.
About the Contributors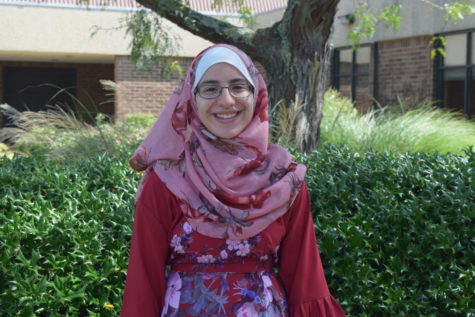 Nour Goulmamine, Midlo Scoop Staff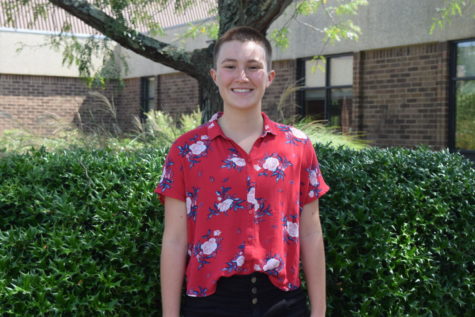 Marisa Ruotolo, News from the Classroom Editor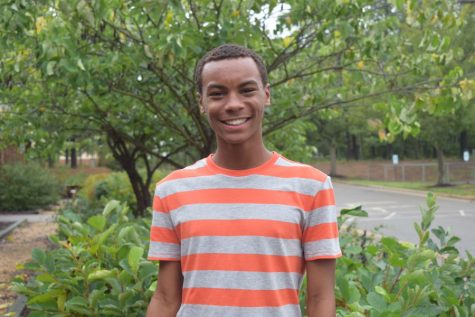 BJ Beckwith, Midlo Scoop Staff
BJ Beckwith, Class of 2018