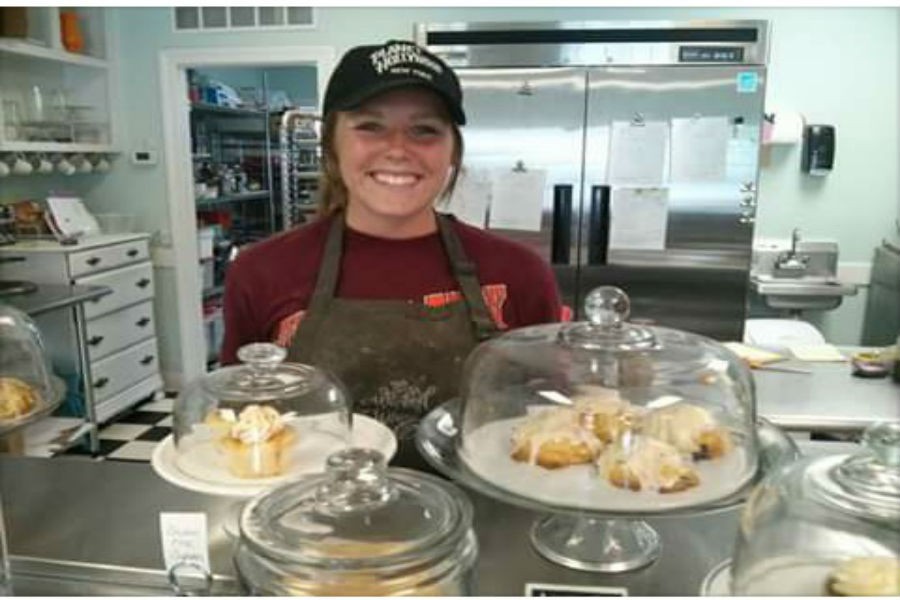 With all of the responsibilities students have, it is difficult to handle a job alongside the high school routine. Midlo Scoop caught up with senior Brynne Dillingham, a hardworking student who shows kindness and dedication in the classroom and, as we found, in the workplace as well.
Where do you work? How often?


The Wicked Whisk;
Two to three days a week; 4 hours on weekdays and seven hours on Saturdays.
Why did you choose to work there?


 I love baking, and it's a great job to have in high school because [I] get off at a reasonable time, which allows me to have free time afterwards.



What is your favorite thing about the job?  
The people I work with; they are so down to Earth and fun to be around.  They make such a great job even better.
What does your daily schedule look like?
On a normal day, I usually go in there and make a few icings, bake a cake, then create some dry mixes to prep for future cooking; then, at 5:30, I do dishes, sweep, mop, wipe everything down and clear everything, then lock up.
Would you recommend working while going to school?


 Yes, just make sure you find a job you enjoy and one that allows you to get schoolwork  done, hang out with friends, and enjoy yourself. I would definitely recommend working at the Wicked Whisk.  It is such an enjoyable job with amazing people and hours.  It really is the best high school job out there!