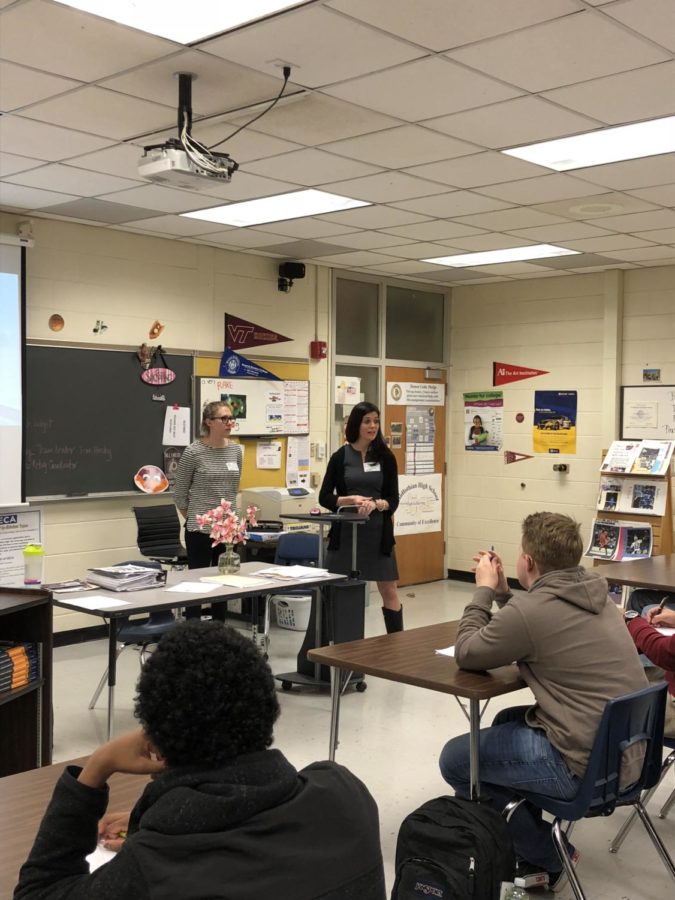 Realtor Annemarie Hensley is a well known name in the Richmond area due to her tremendous amount of success in the real estate world. On February 2, 2018, Hensley visited Midlothian High School to share her marketing knowledge with Mrs. Carolyn Manheim's IB Business Management classes. Macie Wall,  Team Hensley's Marketing Coordinator, joined her in her presentation to educate students on social media marketing, the current focus of the class.
Hensley shared the knowledge she has acquired over the years selling homes in the Richmond area, and the IB Business students really enjoyed hearing from someone with so much experience, as many of them plan to pursue a career in the business/marketing field. They especially enjoyed hearing about the social media aspect of the job.
Mrs. Manheim nominated Hensley for a Friend of DECA award, due to all her support over the years for Midlo DECA. Not only did she take time out of her busy work schedule to teach the business students, she also coordinated the sub lunch for VA DECA Day this year. Hensley will receive the award at the DECA State Competition in March in Virginia Beach.