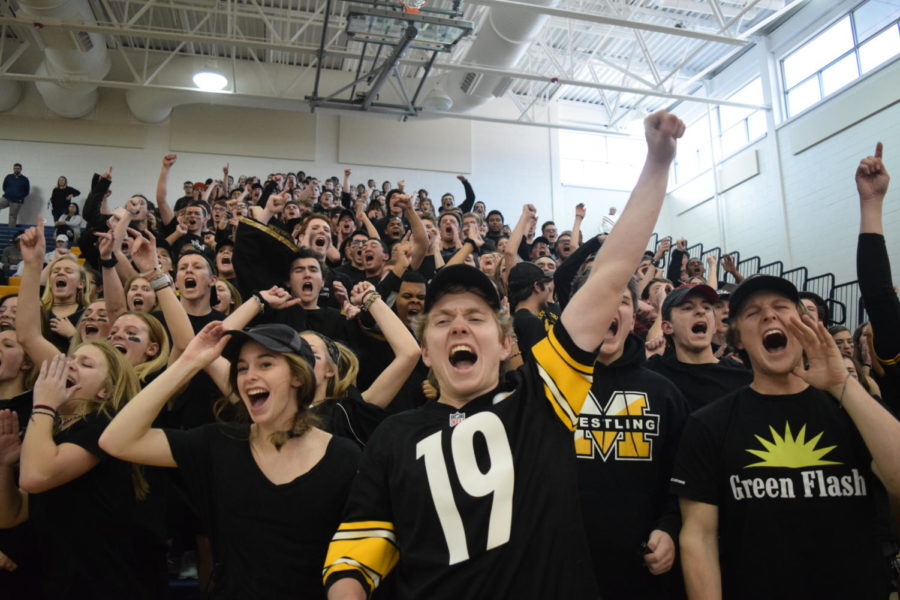 Eva Johnson
After a delay due to snow closings, the long-awaited Winter Pep Rally arrived at Midlothian High School on Friday, February 26, 2018, and as shown by the students' enthusiastic dress, they could barely contain their excitement. The freshmen decked out in a blast of pink; the sophomores blew away the school with their spirited blue attire; the juniors wowed the other classes in their white wardrobe;  and the seniors, previous pep rally champs, intimidated the competition with their black clothes and unfailing spirit.
Many of Midlo's students love dressing up for pep rallies, while others love the thrill of the competition. Midlo's pep rally and spirit days never cease to be a success, and when bragging rights on are the line, the classes show up to compete.  Midlothian's 2018 Winter Pep Rally exceeded all expectations.
For the full Winter Pep Rally coverage, click here.