Midlo Golf Swings Into States
After Victory in Regionals, Midlo Golf Team Looks Toward States
On September 9, 2017, the Midlothian Golf Team won Regionals in a match at the Mattaponi Springs Golf Club in Ruther Glen. The score came close, ending in 314-320 against Hanover. Louisa and Courtland trailed behind with scores of 341 and 350.
Under the guidance of Coach Brohl, the team pulled together throughout the match with every person playing well and contributing. This led to Midlothian coming out with six of the top fifteen golfers. Senior Kyle Clarke placed fifth overall, with a strong score of 76, followed by teammates Dylan Fox and Ben Clarke.
Junior golfer Colin Bischoff explained, "After last year's disappointing end to the season, we just didn't want to do that again." Last year's loss in conferences has fueled the team to work harder than ever and take home the trophy with a triumphant win.
Leading up to Regionals, Midlo came off a great season, winning the Dominion District Tournament and the 4B Region tournament.
Now they are hard at work preparing for States, which will take place on October 9 and 10. Dylan Fox won a state championship in his freshman year with the Steward School, and Kyle Clarke has traveled to the state tournament as an individual for the past two years. With these talented athletes and a strong team, they hope to perform well at the state tournament, where they will face tough competition. 
Coach Brohl summed up their effort to win states by saying, "If the kids can only focus on themselves and not the other teams or magnitude of playing for a state championship, I think we will be successful. There will be some very good teams at the event, so we will have to play our best to have a chance."
Good luck at States, Midlo Golf!
About the Contributor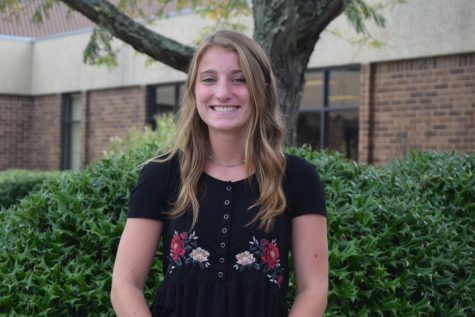 Maddie Burke, Copy Editor
Maddie Burke, Class of 2021