Fresh Face in the Art Place
New Teacher Spotlight: Ms. Kristen Joswick Art Department
Hang on for a minute...we're trying to find some more stories you might like.
At the beginning of this year Midlo High had the fortunate opportunity to welcome Ms. Kristen Joswick to the art department! Not only is Mrs. Joswick new to Midlo, but this is also her first year teaching. She earned her B.F.A. in fashion design from Virginia Commonwealth University and her teaching license from the University of Richmond. Although the year is still early, she has made a great impression on the staff and her students.
Why do you like teaching art class? 
I like teaching art because I feel a sense of success and fulfillment, not only in the students, but in myself as well. 
Do you like your new room? 
I like my room tremendously. I think it is the perfect fit for me. Moving my things into it and starting to make it my own was a very fun experience. One day, I hope to decorate the walls with more of my students' work.
Can you see yourself working here for a while?
I definitely can see myself working here for a long while. I like my students and the faculty, partly because everyone is so enjoyable and welcoming. 
Why do you think some students are hesitant to take art? And, what is some advice you would give those who are?
I would say that students are nervous to take art if they don't have any experience or they think they aren't good enough. My advice to those students is that there is something for everyone, even beginners, so don't feel intimidated. 
About the Contributor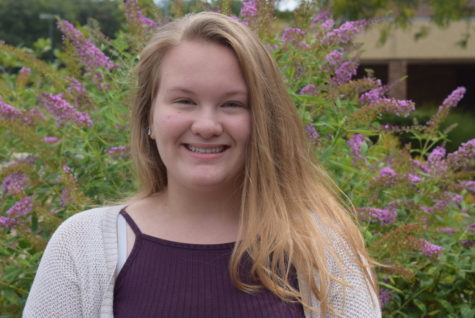 Samantha Johnson, Midlo Scoop Staff
Samantha Johnson, Class of 2020