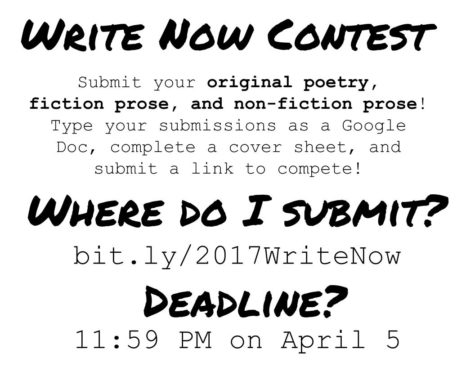 Ashley Manheim, Staff Writer
March 15, 2017
Filed under News from the Classroom
Midlothian High School, along with other Chesterfield County Public Schools, proudly announces the beginning of the annual Write Now! Contest.  This contest provides the opportunity for young and aspiring writers to show off their talents to the whole county and to even be featured in the CCPS lit...