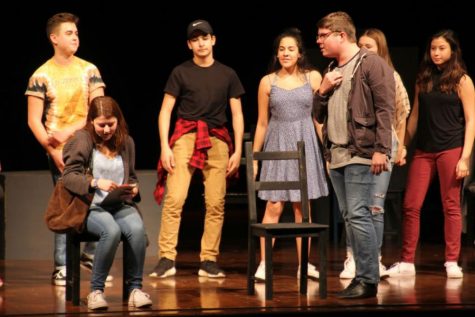 Emily Peachee, Managing Editor
February 6, 2017
Filed under Performing Arts
Based on a true story, the student-organized play, 21 Chump Street, made its touring debut at Midlothian High School and Tomahawk Creek Middle School on January 26th and 27th. On the night of the 27th, the cast performed the play during Midlothian High School's annual Theatre Night. During the school d...