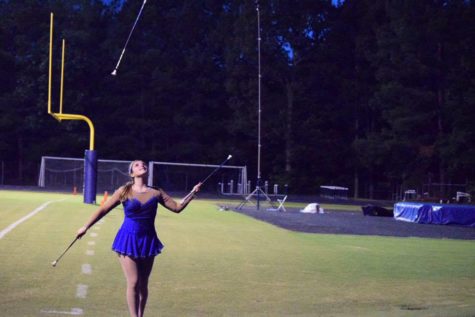 Midlo Scoop Staff
May 2, 2017
Filed under Student Life
Sophomore Hanah Ayoub recently won The Mid-Atlantic Regional Baton Twirling Championships Pageant, which includes competitors from Delaware, Maryland, West Virginia, Virginia, and North Carolina. She will represent the Mid-Atlantic this July at the Miss Majorette of America Pageant at Notre Dame Unive...
Jake Petrillo, Staff Writer
October 28, 2016
Filed under A & E, Performing Arts
The Trojan Marching Band remains as one of Midlothian High School's most traditional institutions. To date, it has achieved the title of honor band eighteen times and works harder every week toward a nineteenth. As part of the music department, the band contributed largely in the seven-time recognition o...