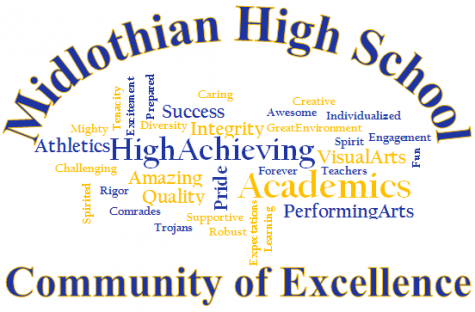 Ashley Manheim, Staff Writer
November 21, 2016
Filed under Student Life
Midlo's Community of Excellence wordle means much more to the students and staff members than just a bunch of words on a piece of paper. It puts the school's purpose and substance into words and represents its sense of community and family. Academics, athletics, and the arts all create the b...
Dreya Fernandes, Staff Writer
September 23, 2016
Filed under Performing Arts
The doors creak open, and the frigid air smooths against the skin of the nervous thespians. They walk into an atmosphere of people moving with a certain urgency, with a purpose. Actors and actresses take a number, scripts, and an information sheet and sit in one of the blue-plush chairs, as they star...