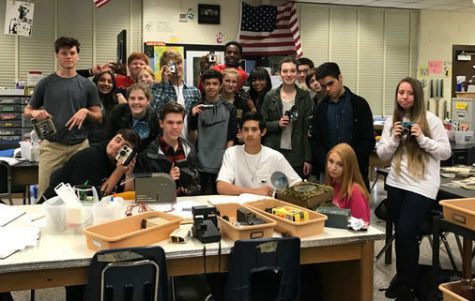 Emily Junkmann, Technology Editor
February 21, 2017
Filed under News from the Classroom
Midlothian's visual arts department is always thinking of new creative ways to enhance the education of their students. Recently, Mrs. O'Kleasky, photography teacher, brought in her collection of old cameras to her Photo 1 class. The students enjoyed learning about old cameras, daguerreotypes, ti...