Sydney Van Horn, Copy Editor
March 3
Filed under Sports
With the changing of the weather comes the changing of the sports season as well. As March rolls around, so does spring sports and with that, the reigning Regional Tennis Champions, the Midlothian Boys Varsity Tennis Team. Led by new coach Al Rivers, practices began the week of February 20th, and t...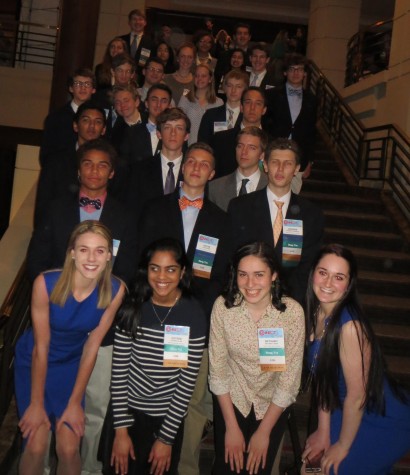 Yvonne Mullins, FBLA Sponsor
April 11
Filed under Clubs and Activities, Student Life
On April 8-9th, twenty-eight students from Midlothian travelled to Reston, Virginia, for the FBLA (Future Business Leaders of America) State Leadership Conference. Thirteen of these students came home with top five finishes in 10 different events! Please congratulate the following students as you...