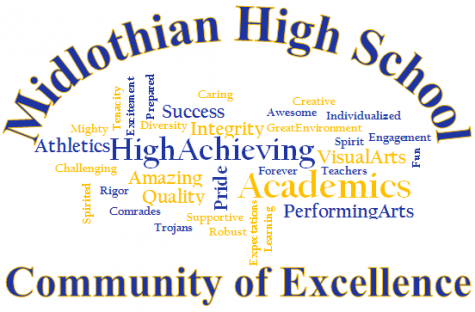 Ashley Manheim, Staff Writer
November 21, 2016
Filed under Student Life
Midlo's Community of Excellence wordle means much more to the students and staff members than just a bunch of words on a piece of paper. It puts the school's purpose and substance into words and represents its sense of community and family. Academics, athletics, and the arts all create the b...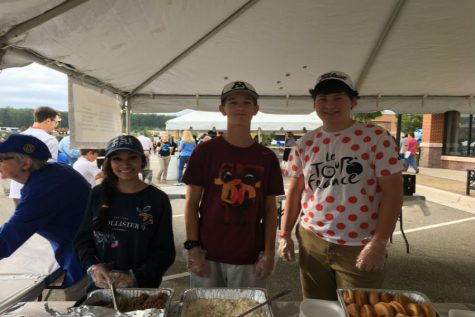 Ashley Manheim, Staff Writer
October 13, 2016
Filed under Clubs and Activities
On October 5, 2016, the scent of freshly cooked food filled the air, as Interact Club and Rotary Club members helped kick off the Midlothian Food Festival. Amiable patrons smiled from ear to ear as they mingled and made new friends. Tickets cost $35, which included food, drinks, and entertainment. Whil...